If you like Italian Hifi then make sure you visit Gold Note.
For the first time all the Gold Note turntables will be on display at the High End 2018, from the flagship Mediterraneo to the compact "entry-level" Valore 425 Light.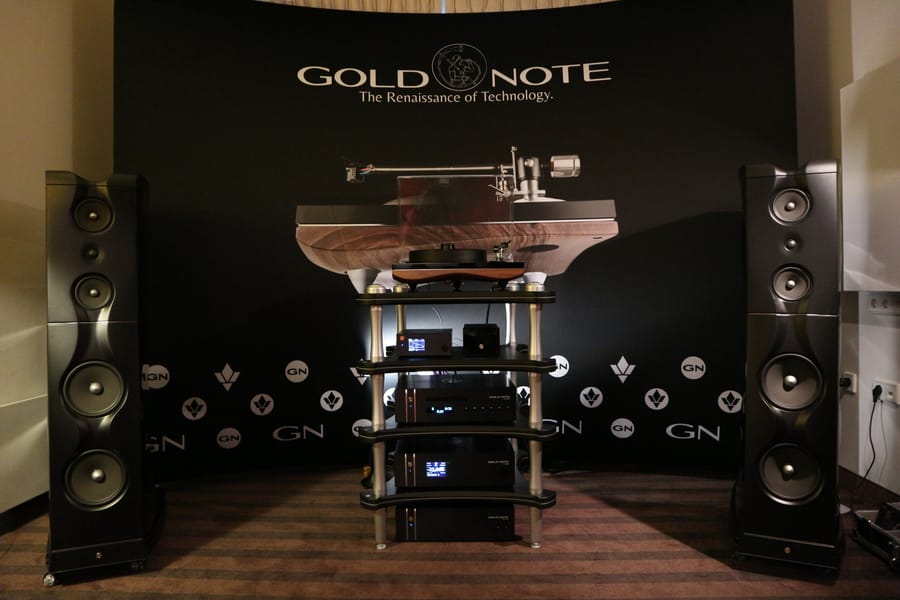 The Italian turntables are easy to spot having a curved plinth made of Italian Walnut, a special feature that gives them a very distinctive look. But what it's not just for looks, the curved plinth enhances the overall rigidity of the structure and Gold Note claim that 'the turntables will sound as good as rivals weighting twice as much'. Gold Note trusts only the best Italian wood maker that carefully handcrafts each and every piece from start to finish. Every piece is unique.
Find Gold Note in Hall 4 at the High End Show