Gold Note, the Tuscany based Italian high end Hifi manufacturer, have released the PSU-10 Power supply for their 'Outstanding Product' award winning PH-10 Phono Stage.
Gold Note told us: " PSU-10 (pictured with the PH-10) is the super inductive power supply designed for PH-10: engineered with the best quality audio-grade components to enhance the performance of PH-10, it's based on a dual choke linear supply design and features an inductive filter on the analogue stage".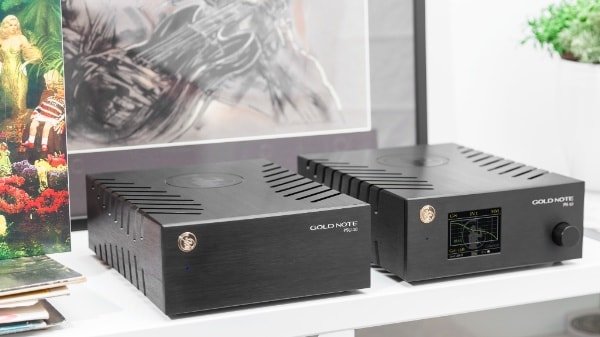 "The PSU-10 can deliver high quality power using 4 transformers 3 of which are dedicated exclusively to the pure power supply and with 1 separated transformer dedicated to the inductive filter and the two chokes".