When a manufacturer baptises a new audio component in honour of a Greek goddess whose name literally means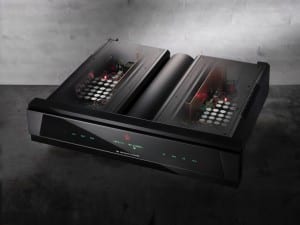 "beautiful voice" and follows that up with a five-figure price tag, this represents a definite promise and considerable commitment on their part… but that's just what Gryphon have done.
Premiered in late prototype form at the Munich High End Show, the Gryphon Audio Designs Kaliope D/A converter has already generated a great deal of interest and we were lucky enough to hear it with the company's Trident 2 loudspeakers.
Flemming E. Rasmussen elaborates, "We designed the Kalliope to be a moving target in the rapid evolution of ultra high-resolution digital audio. For once, hardware seems to be out in front of software, as the Kalliope offers playback of PCM up to 32-bit/384 kHz and DSD up to 6.144 MHz. This is an exciting time to be in audio and we can hardly wait for more well recorded, interesting music to appear in these ultra hirez formats. I think music lovers will be startled when they finally experience the untapped potential of Gryphon amplifiers and loudspeakers."

Kalliope deploys eight ESS Sabre ES9018 DAC chips in a dual-differential, dual-mono topology capable of full 32-bit processing. The heavily regulated, fully discrete, Class A analogue output stage employs zero negative feedback and offers both balanced XLR and single-ended phono outputs.

Gryphon Kalliope removes one of what the company say is the "weak points in more conventional DAC designs: dependence on USB bus power, i.e., 5V fed to the USB receiver from the source computer via the USB cable's power line which "bleeds" noise and interference into the two data lines with significant audible impact". The 12.5 Farad SuperCap dedicated power supply of the Kalliope USB module acts as a virtual battery, delivering low-noise, stable, regulated power, eliminating the computer as a power source altogether.

Price 19.800 euro plus local taxes.