Guildford Audio got in touch with Hifi Pig to tell us all about their very own annual hifi show. Guildford Audio in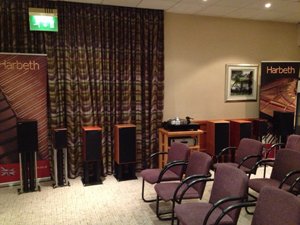 association with Absolute Sounds will again be running their yearly Hi-Fi Show in Reading so make a note in your diary for 15 & 16 February.
On the Saturday (15th) the show will open from 9 am to 5.30pm whilst on the Sunday it will open at 9.00 and close at 4.00.
Entry to the show is free, parking is free and will take place at the Best Western Moat House Reading in Wokingham – attendees will also have the chance to win some nice prizes in the free raffle including some Martin Logan headphones, Micromega Mydacs as well as SDFS reference CDs.
Brands at the show will include Wilson Audio, Dan D'Agostino, Metronome (including the Nausicaa Signature DAC with a world first working demo), TechDAS Air Force 2 Turntable, Audio Research, Devialet, Sonus Faber, Harbeth, Constellation, Krell and Wadia over four rooms.