Air Audio Distribution are introducing a new brand of Moving Coil Cartridges to the UK market called Hana.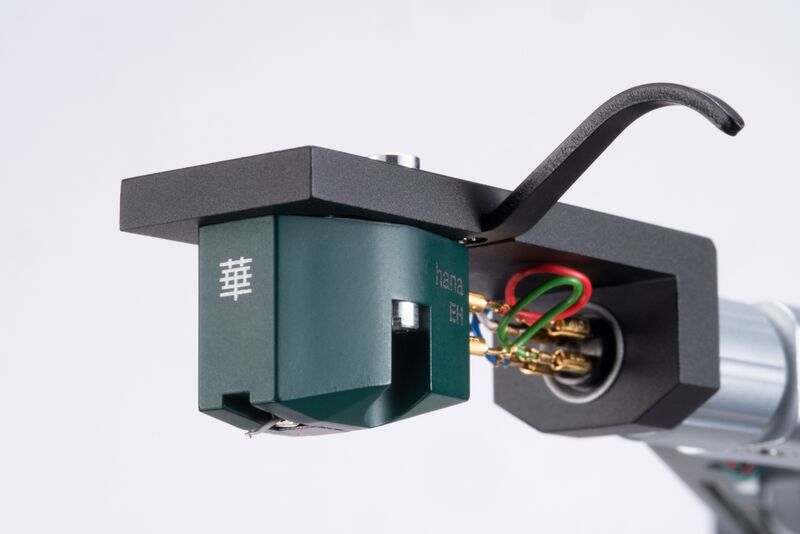 Hana means "brilliant and gorgeous" in Japanese.
The Hana brand cartridges are hand made by the Excel Sound Corporation in Tokyo, Japan; who have been making cartridges on an OEM basis for 50 years, specialising in MC types.
Hana is launching with four new MC cartridges, two with elliptical diamond styli and two with a nude natural diamond Shibata-stylus.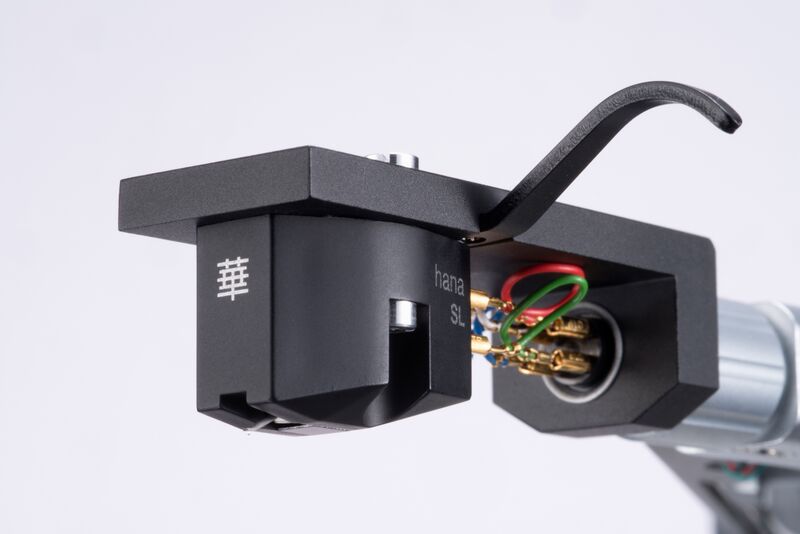 All four use high rigidity aluminium cantilevers and cross-shaped armatures, providing a 'brilliant and gorgeous' sound, with excellent tracking, tonality and stereo presentation.
 Hana MC Cartridges Specification
 
Model No.
HANA-EH
HANA-EL
HANA-SH
HANA-SL
Stylus
Synthetic
Elliptical
Synthetic
Elliptical
Nude Diamond
Shibata
Nude Diamond
Shibata
Cantilever
Aluminium
Aluminium
Aluminium
Aluminium
Output level
2mv/1kHz
0.5mv/1KHz
2mv/1KHz
0.5mv/1KHz
Output balance
<2dB/1KHz
<2dB/1KHz
<1.5dB/1KHz
<1.5dB/1KHZ
Vertical Tracking force
2gr
2gr
2gr
2gr
Trackability
60μm/2gr
60μm/2gr
60μm/2gr
60μm/2gr
Channel separation
22dB/1KHz
22dB/1KHz
25dB/1KHz
25dB/1KHz
Frequency response
15-25,000Hz
15-25,000Hz
15-32,000Hz
15-32,000Hz
Impedance
130Ω/1KHz
30Ω/1KHz
130Ω/1KHz
30Ω/1KHz
Suggested load
Impedance
47KΩ
>400Ω
47KΩ
>400Ω
Cartridge weight
5gr
5gr
5gr
5gr
Body Colour
Moss Green
Moss Green
Black
Black
The line-up is as follows:
Hana EL       Low output elliptical diamond styli, output at 0.5mv/1KHz  £276.00
Hana EH       High output elliptical diamond styli, output at 2.0mv/1KHz  £276.00
Hana SL       Low output Shibata diamond styli, output at 0.5mv/1KHz  £447.00
Hana SH       High output Shibata diamond styli, output at 2.0mv/1KHz  £447.00