As you will be aware August has been Headphone Month at Hifi PIg, but given the sheer volume of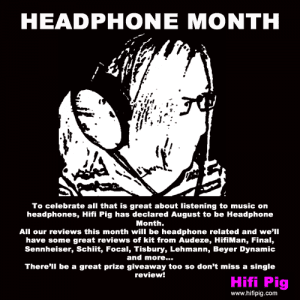 products we have been sent, and the fact that stuff is still arriving today, we have decided to extend into September.
During September you can expect to see lots of conventional hifi reviews but mixed up amongst them will be a good number of headphone and headphone related product reviews too.
See this as Headphone Month the 12″ extended disco version.
Take a look at the headfi reviews we've done already.