London's headroom show (January 29th-30th 2016 ) will debut the world's first noise-isolating electrostatic earphone system from SHURE, the new KSE 1500 which combines a Sound-Isolating™ electrostatic earphone with a matched high-res SHURE USB amp/DAC.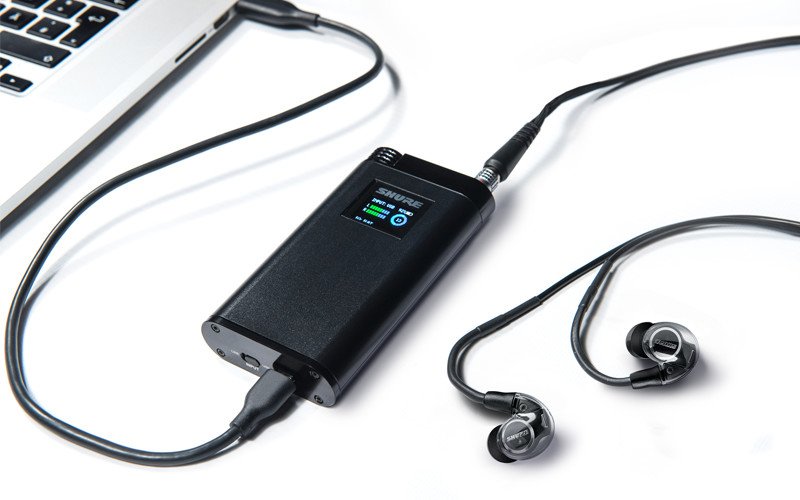 Electrostatic technology, which until now has never been applied to earphones, provides the fastest, most accurate transient response available the company says. The Sound-Isolating™ electrostatic earphone and matching amp/DAC provide a unique system that operates "holistically, giving unmatched clarity and detail with extremely high fidelity".
Each earphone features a virtually weightless, massless diaphragm surrounded by an electrostatic field generated by back-plates that manage charge-oscillation. The earphones connect to a rechargeable amplifier using an advanced Kevlar cable, specifically engineered to work with the electrostatic diaphragm and provide the correct operating bias.
The 24/192 USB amp/DAC is compatible with Mac, PC, iOS and Android devices, with all navigation and control performed via a single wheel. A colour screen gives source, EQ, volume information and more, plus each KSE 1500 is supplied with a comprehensive accessory pack.
headroom is a unique two-day experience that brings together the world's leading portable audio manufacturers and showcases the latest products, technology and trends within an exclusive environment: Europe's foremost recording, mastering and production studios, Metropolis.