Day Five of Hif Pig's Advent Calendar advertising promotion focuses on some gift ideas from the guys at Vinyl Passion and The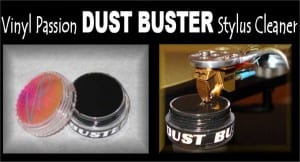 Missing Link.
"We have had a very busy and interesting year creating a new range of Turn Table upgrades, building relations with new dealers and distributors & launching our new website for all things Vinyl.
With Christmas Shopping now in full swing you may have your own 'Wishful Thought' for what might be in your Christmas stocking this year!
If one of your loves is Vinyl we have some perfect gifts for you".