Hifi Pig is delighted to announce that it will be an official media partner with the SIAV (Shanghai International High-End, Hifi Show which will take place in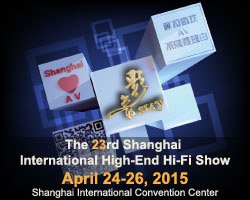 Shanghai, China on the 24th to 26th April 2015. The venue for SIAV is the Shanghai International Convention Centre at 2727 Avenue Pudong in Shanghai, China.
This is the 23rd SIAV event and will feature a whole host of audio and av equipment from all over the globe. Hifi Pig will report on the event shortly after SIAV has finished.
We hope our readers will thoroughly enjoy a glimpse into the audiophile world as it works in China.