Hi Fi Racks, the UK-based designer and manufacturer of solid hardwood hifi and AV furniture, has launched a new visual product builder, as part of their new website.
In line with Hi Fi Racks Ltd's motto of "One size does not fit all", their new product builder enables the user to build hifi racks and AV stands to any width, depth or height.
Custom Built Hifi Racks
With total flexibility, users can select their choice of hardwood or finish, pick their tiers and rack size, then customise the height of each tier to any specification. This enables each rack to be created to perfectly house specific audio components, or to fit a specific place in their home.
The racks can then be further customised with the user's choice of spikes, plus additional options such as isolation plinths, castors, cable management, and vinyl storage.
Bradley Walters, Co-Director of Hi Fi Racks Ltd, commented: "We are extremely excited to debut our new company website, where visitors will find useful information and a streamlined design. Our refreshed new web presence mirrors the exciting direction we are taking our products and company, in our next stage of growth reflecting our dedication to quality in design and development, functionality and acoustic performance through to production."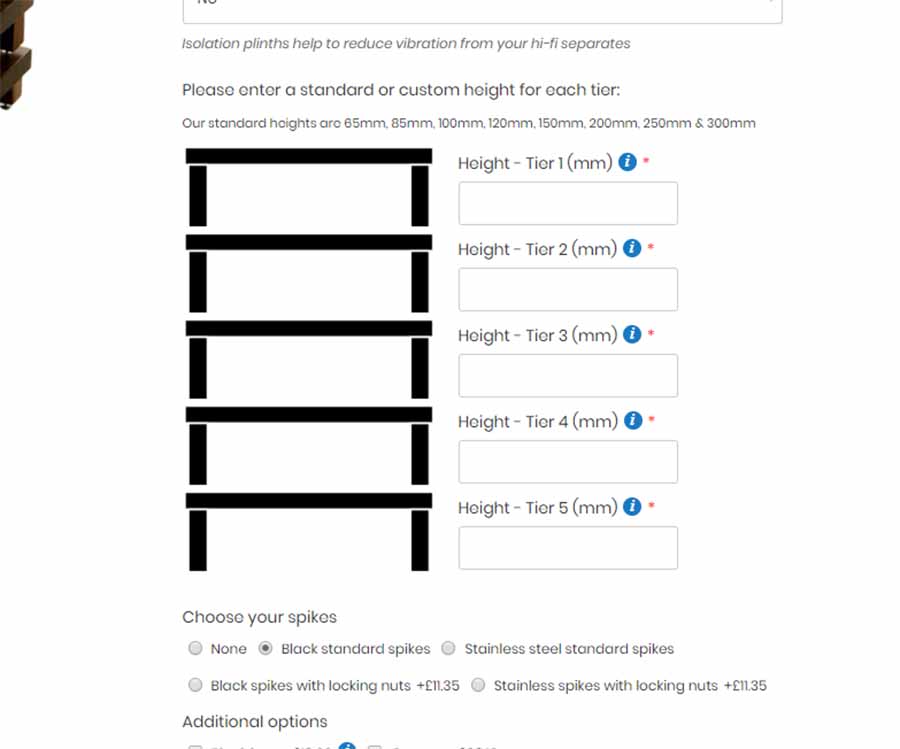 Julie Walters, Co-Director and the other half of the husband-and-wife duo behind Hi Fi Racks Ltd, added: "I'm delighted that our new website will improve the experience of our customer base. It's a great next step for the business as we continue to grow and expand internationally, and we have had amazing feedback so far on how easy the site is to use. We'd like to thank our customers for supporting us on our twelve-year journey so far, and our brilliant, enthusiastic and hard-working team who have helped us to create a website that fulfils our customers' needs. We can't wait to see what the coming years will bring."