electricbeach is a small company based in the UK owned by Steve Jay making a single driver, horn loudspeaker based on the well known and well loved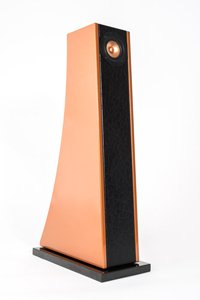 Frugal Horn design.
The Frugel3 is a hybrid, adopting a part horn and part transmission line design. The  first part of its internal chambers are constructed to utilise the transmission design and the lower part is based on a horn loudspeaker with a rear bottom mouth allowing the driver to breathe and recreate lower frequencies.
In his exhaustive audition, Hifi Pig reviewer Dan finds out if the Frugel3 loudspeaker lives up to expectations.
Read the full review of Frugel3 Loudspeaker.