Linette took this little digital audio player with a touch screen to Germany to put it through its paces. Its not a massively expensive bit of kit but it does have a touch screen and is very small and lightweight. Find out what she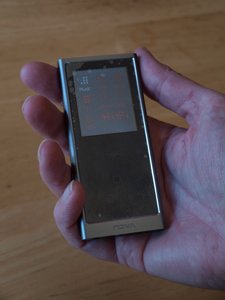 thought about the HiSound Audio Nova 1 Digital Audio Player in her review for Hifi Pig.
As previously mentioned Linette will be carrying out more reviews in the coming months and we think that her female take on what seems to be a predominantly male dominated hobby will make for interesting reading. Her coverage of the Munich High End show was certainly very well received.