Hello from High End Munich 2018.  The show is going brilliantly so far, very busy and some fantastic exhibits.  We have a tradition that has been established over the last few years at the show, our Women In Hifi Facebook group take a little time to get together and meet up for a chat in the relaxed surroundings of the MOC beer garden.
As you know we recently brought you the Women In Hifi edition of our monthly magazine, just to prove that, yes, we are here, we know our stuff and we love our Hifi.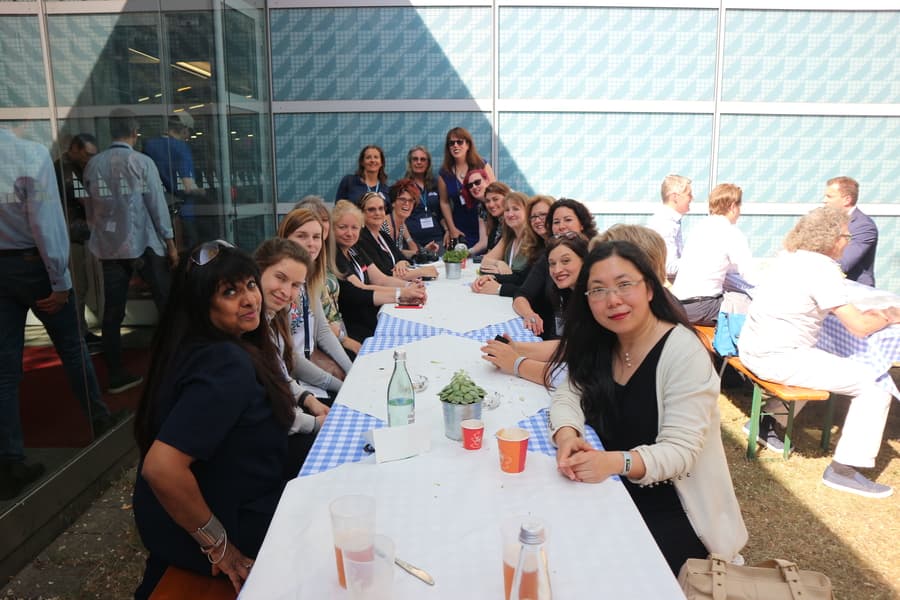 Of course, not all of the women in the group can get away from their exhibits to make it to the meet-up, but this year over twenty of us did, from all around the world. And judging by the crowds of visitors, there are plenty of women who love Hifi attending the show too!
There will be plenty of coverage following soon from the Hifi Pig Team in Munich, we are having a ball and have already snoofled out some Audio gems for you!
If you are woman who is into Hifi or works in the industry then do please join us on Facebook!