After finishing the coverage of the top floor, I made my way down to the rooms that run around the outside of Atrium 4. Once again there was a host of brands and some interesting sights and sounds. Covered in this report are Kondo and Kawero, Vienna Acoustics, Gauder Akustik, Soulution, Brinkmann, HRS and Vandersteen, WOD Audio, Ypsilon, Lansche and EMM Labs, Nordost, Gobel High End and FinkTeam.
Kondo And Kawero
Kondo and Kawero (from Kaiser Acoustics) were in their usual spot and that pairing of Japanese valve electronics and German speakers was rather excellent. The sound was pretty perfect, controlled but with great bass. Taking a peek around the back of the Kawero Grande loudspeakers, which are the brand's new flagship that were launching at the show, it was obvious why.  The copper clad beauties have a 15 inch sub in the back.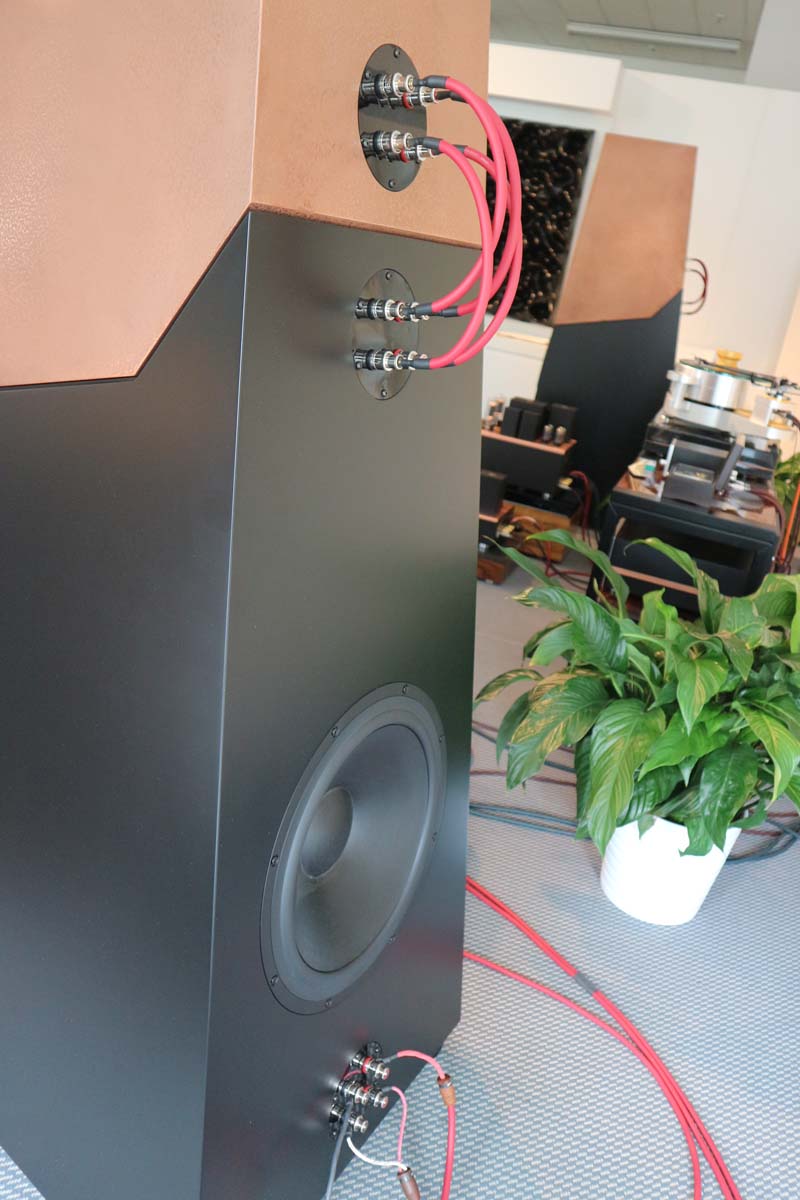 Vienna Acoustics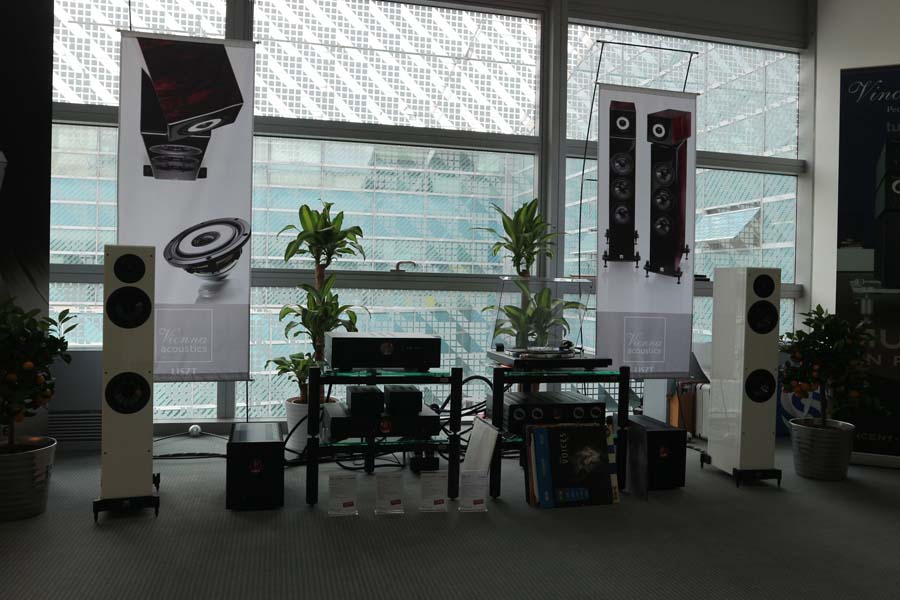 Vienna Acoustics had a very pleasant room with Dual turntables and Vincent.
Gauder Akustik
Gauder Akustik had a seriously cool room with the gorgeous aluminium loudspeakers of their new DARC series in combination with Westend Audio tube amplifiers. They sounded fantastic and the static displays also looked great. Very stylish.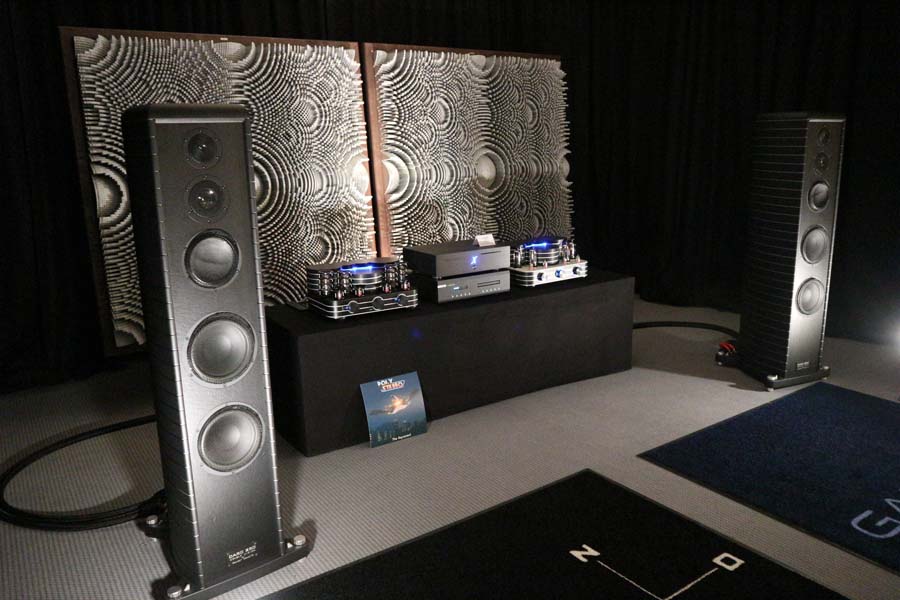 Soulution
Soulution presented a room of understated, Swiss style. Their new 525 Preamplifier was launched at the show.
Brinkmann, HRS And Vandersteen
I do like Vandersteen loudspeakers, from the USA. These were their Model Seven paired with the Sub Nine subwoofers. Worked well with Brinkmann's electronics and turntable. HRS were responsible for the racks and isolation.
WOD Audio
WOD are a German High End Hifi Shop who sell some very impressive brands.  My head was, of course, turned by the lovely Cessaro Alpha II horn loudspeakers. Ypsilon provided the amplification and there was a Bergmann Galder turntable and Odin tonearm for vinyl duties, with a Miyajima Destiny cartridge…it really sounded rather lovely. They also had the iFi Team in there with loads of gear, including the brand new Aurora all-in-one system that we went to the launch of on the Thursday night (Read more here!). It was proving very popular!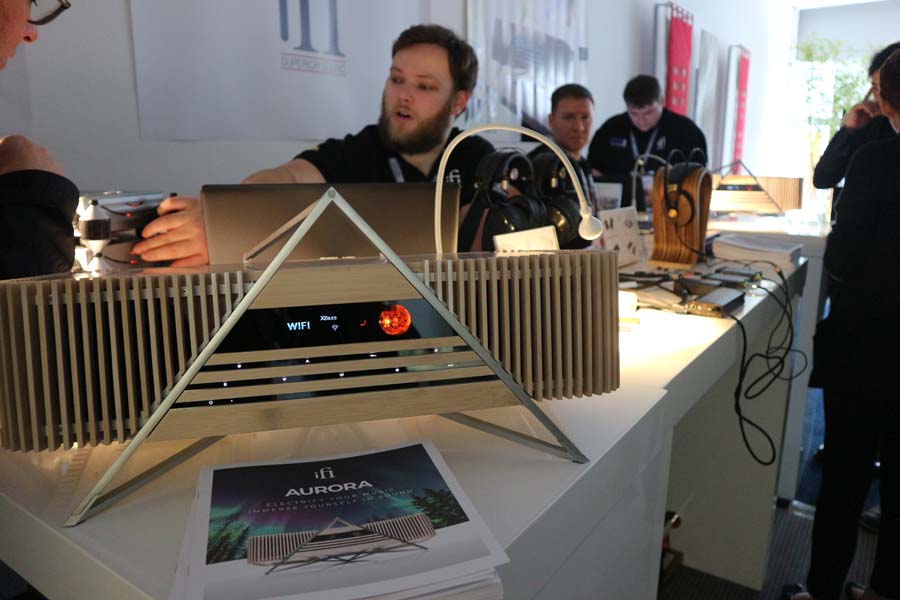 Ypsilon
Greek brand Ypsilon also had their own room where they were launching their brand new cables.
Lansche And EMM Labs
Lansche loudspeakers with EMM Labs was another great sounding room. EMM Labs had a full set up of their gear including the new EMM NS1 Network Streamer.
Nordost
Nordost cables had a very popular room, YG provided the speakers.
Gobel High End
Making a real impact was Gobel High End, lovely sound from a huge pair of speakers, their Divin Noblesse, and electronics from Engström (MONICA preamp and ERIC mono amps). Wadax were providing the digital end of things with their Atlantis DAC, Atlantis server and Atlantis transport. Vinyl duties were handled by Kronos.
Fink Team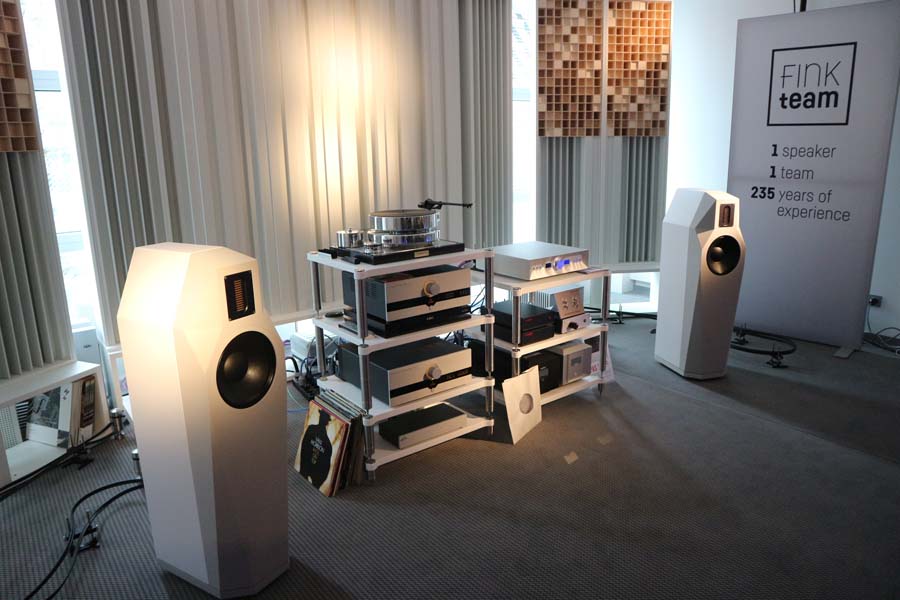 Karl-Heinz from Fink is a great guy who makes some rather nice loudspeakers, in fact, they were also the 'poster star' of the High End Show this year as they featured with Steve Wilson on the banners.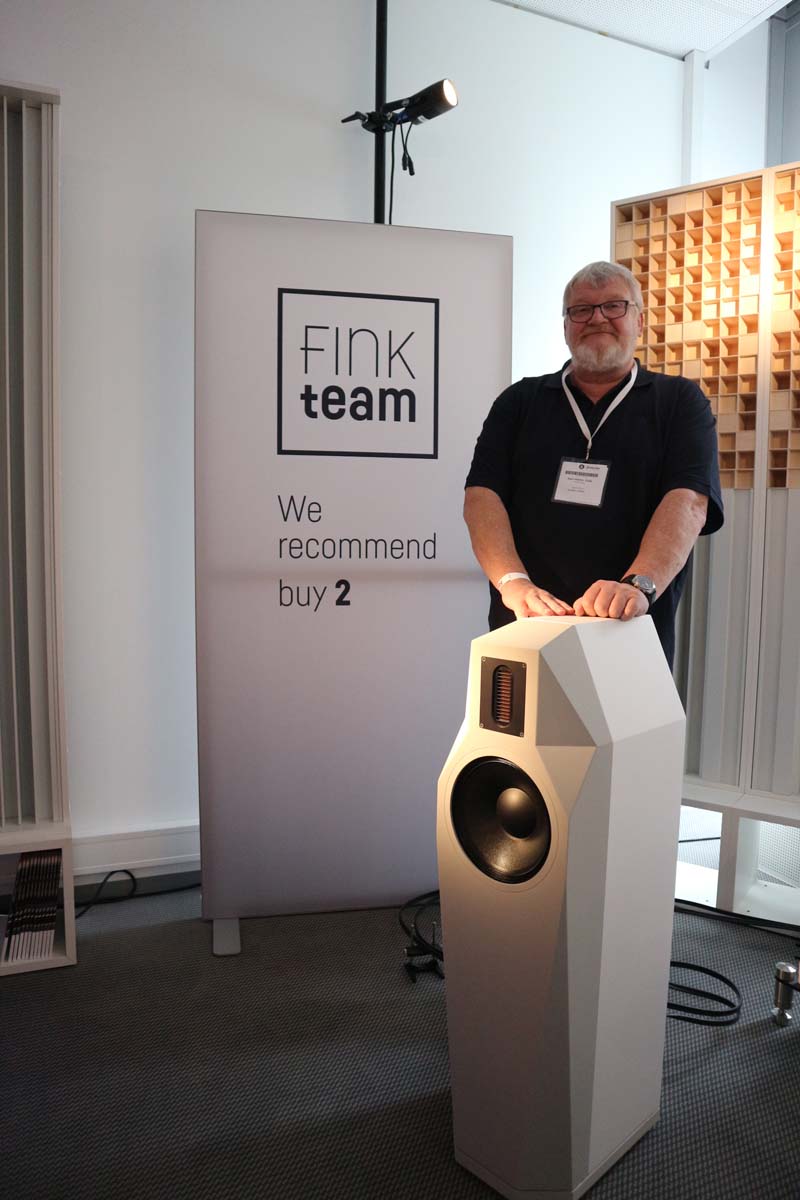 Borg sounded fantastic and the new finishes looked stunning too. Unusual in a good way and certainly distinctive. There was the perfect balance of power and detail to the sound, not least thanks to the AMT tweeter. Since it's launch at last year's High End, Borg has been appearing at shows all around the world and whenever we have heard them we have been very impressed. Definitely a speaker I could live with.
Linette Smith