Chris Sommovigo's latest addition to the High Fidelity Partners stable is the Airwave Cable.
Airwave cables have been named after a unique method that uniformly suspends signal conductors within an air-tube, such that air not plastic constitutes the major portion of the dielectric behaviour. This is said, by Chris, "to diminish the overall influence that the dielectric may have on the audio signal, and elevates performance parameters such that Airwave cables make very formidable high-performance competitors while being accessibly priced".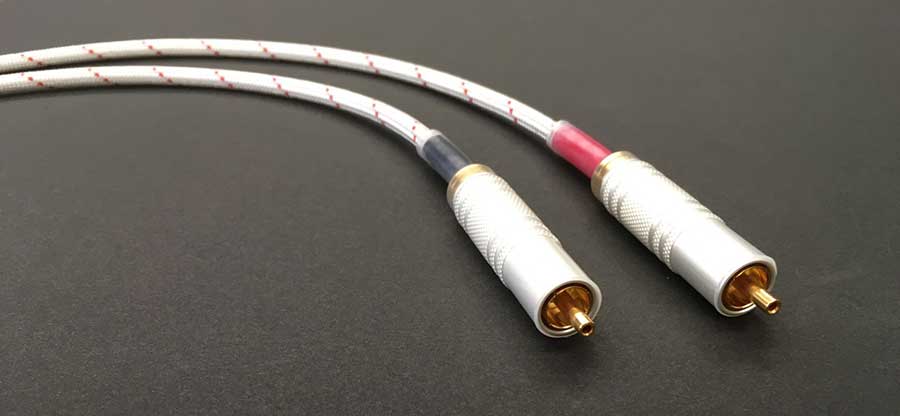 "My intention was to deliver Airwave for regular-guy prices, and that's what I've tried to do here," remarked Chris Sommovigo, designer of the Airwave products. "I wanted to make sure that Airwave cables were the kind of Giant Slayer that would pleasantly surprise anyone who uses them – and to do it without breaking the bank."
Airwave cables are made in the same artisanal workshop and on the same machines that Mr. Sommovigo manufactures his Black Cat Cable products, which he considers a point of pride and something that makes his products stand out from an otherwise crowded cable market.
"These cables are not some thermoplastic industrial cable-sausage being squeezed out of an enormous industrial extruder at some sweat-shop factory, tens of miles at a time. They are made, layer by layer, in my workshop in Japan, on my machines and by my own hands" 
Mr. Sommovigo has released the first products from the Airwave collection: RCA and XLR interconnects. Loudspeaker cables are said to be following soon, and power cords are being considered for release at a later date.
,