New from IsoTek, the Sequel comes in a standard length of 2m, compared to the Premier's 1.5m. Like the Premier, it uses silver-plated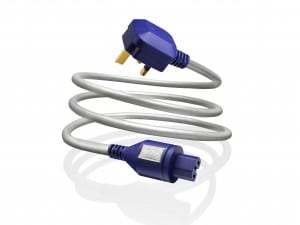 oxygen-free copper conductors twisted together to aid EMI/RFI rejection, but in the Sequel the conductor geometry is "improved with optimised thickness of the individual strands". "The Sequel also incorporates more advanced 'active' shielding under its PVC outer sheath, similar to that used in IsoTek's more costly cables".
The EVO3 Sequel is IsoTek's second-tier power cable, slotting in between the entry level EVO3 Premier and the mid-level EVO3 Elite.
Key features
Construction: Three 2.0mm2 optimised-strand conductors .
Conductors: Silver-plated 6n oxygen-free copper (OFC) copper
Dielectric (insulation): A Teflon FEP dielectric (insulation)
Wrap: A Mylar wrap is used to shield the cable
Copper shield: An active OFC copper shield drains RFI to earth
Jacket: A heat-resistant PVC outer jacket
24-carat gold termination: Termination of the EVO3 Sequel is done by hand using IsoTek's bespoke audiophile grade 24-carat gold plated connectors.
Available terminated with UK, EU, US and Australian mains plugs and with C7, C15 and C19 IEC connectors, ensuring compatibility with a wide range of audio and AV equipment.
The EVO3 Sequel is available now priced at £199.95 (including VAT) for a 2m terminated cable.