J.Sikora turntables of Poland will present the Special Bronze Edition of their J.Sikora Standard Max turntable at Munich.
This 100kg plus turntable will be armed with two J.Sikora KV12 tonearms. Their KV12 tonearm, which they tell us, is the first ever tonearm with a wand made of aramid fibres. It has two optional finish colours, natural Kevlar yellow and lacquered black. The J.Sikora Phono Preamplifier will complete the set up.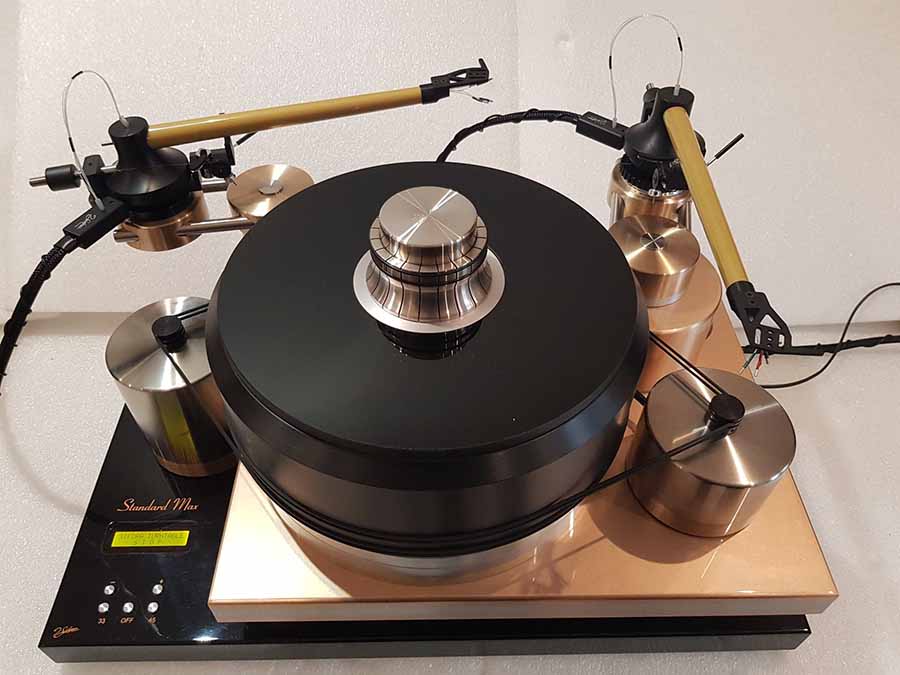 You will find J.Sikora at the M.O.C. in Atrium 4.2 Room 231a together with the host of the room: hORNS High End Speakers and Albedo Silver Cables and Egg-Shell Audio.