JBL is celebrating 70 years in sound with the return of its compact three-way monitor design from the 70s…
Karma-AV is delighted to announce the UK availability of the JBL 4312SE monitor, an update to the brand's classic 3-way 12" compact studio monitor lineage. Lovers of all things retro will adore the rejuvenation of a design that did so much to establish the brand in the hearts and minds of studio musicians and engineers in the 1970s. Created as a limited edition by JBL to celebrate its 70th anniversary, the 4312SE reprises the driver configuration and aesthetics of the renowned 4310/4311 studio and L100 'Century' hi-fi monitors from the 70s, and 4312 from the 1980s.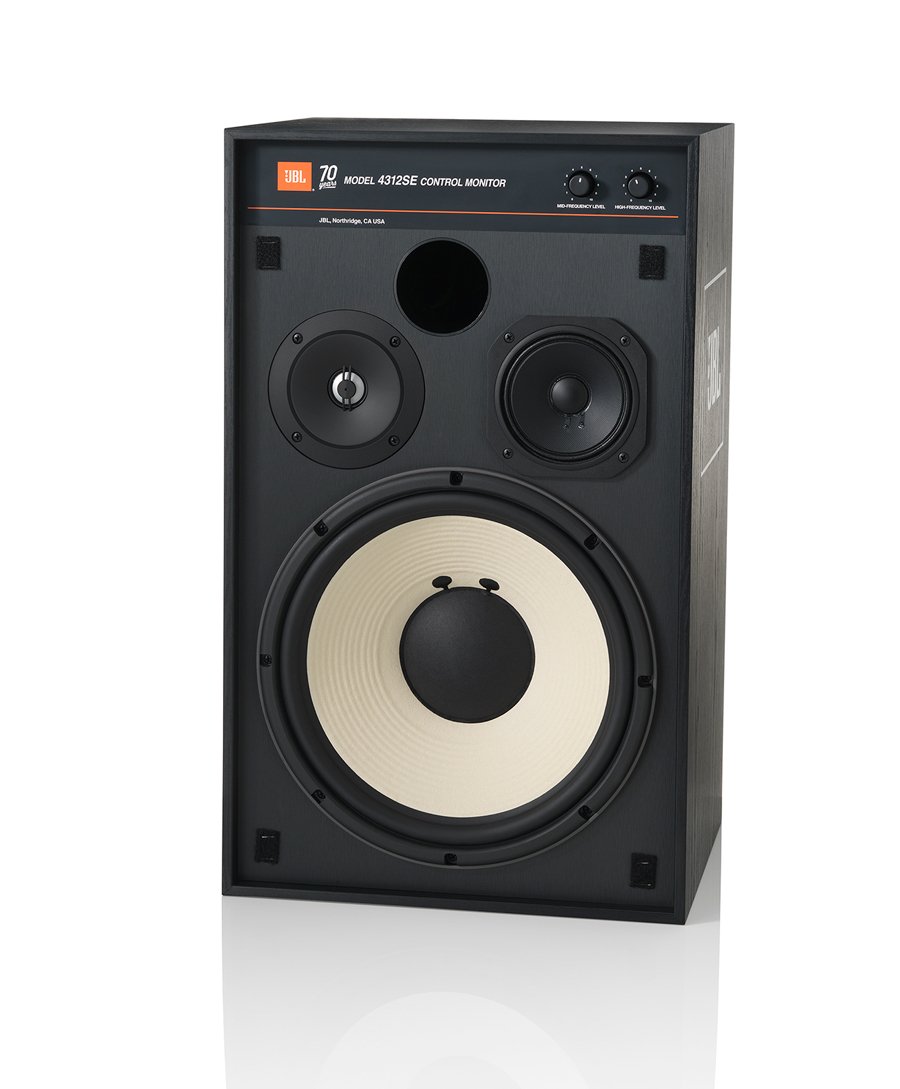 Just like its predecessors the 4312SE is designed and assembled at the home of JBL in Northridge, California. Supplied in matched mirror-image pairs to maintain detail, coherence and image quality whether placed horizontally or vertically with the tweeters aligned inside or outside, the versatile 4312SE is engineered for a wide range of environments and systems in keeping with its studio heritage.
The 4312SE's famous 3-way configuration has been refreshed with JBL's latest transducers including a 12-inch (300mm) 1200FE-8 Aqua-Plas®-coated Pure Pulp cone woofer, 5-inch (125mm) 105H-1 Polymer-coated Pure Pulp cone midrange, and 1-inch (25mm) 054ALMg-1 Aluminium/Magnesium Alloy tweeter with waveguide. Front panel mid and high frequency trim controls, a bass reflex enclosure with front-firing port, binding post speaker terminals, and a black wood grain finish with removable black cloth grille complete the system's 'iconic' pro-audio character and high performance specification.
The 4312SE's Special Edition livery features 70th anniversary badges fixed to each speaker and an anniversary certificate recording the speakers' serial numbers and the signatures of the system engineer and factory assembly technician.
The 4312SE will retail for £2500.