Karma-AV are returning to the Indulgence Show 29th Sept – 1st Oct, London, with a brace of music systems. Room 3014 will host the UK show debut of separates combos starring speaker elements from SVS, and electronics by UK newbie Emotiva.
Visitors to Indulgence will experience a fully balanced budget audiophile rig for dedicated disc media fans, involving the Emotiva ERC3 player and flagship 1000W XSP/XPA hybrid class A/AB pre-power, driving the refined SVS Ultra Bookshelf and SB sub. And for ultra-compact contrast, music fans seeking 'best buy' value can sample the Emotiva BasX CD100/TA-100 player/pre driving SVS Prime bookshelf speakers.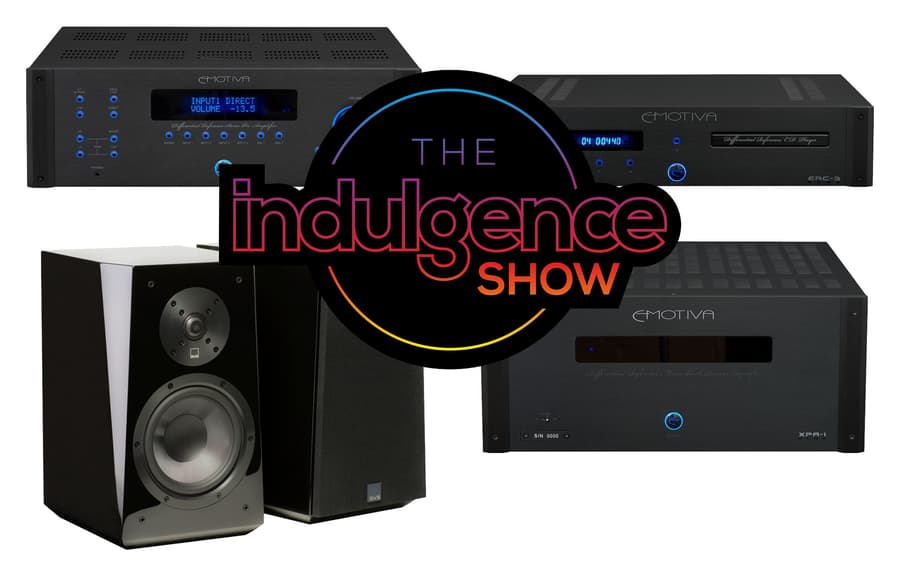 Emotiva is a US AV design specialist founded on the desire to offer audiophile performance, excellent features and user-friendly ergonomics at prices significantly below those of comparable products. Its room system partner SVSound has created a range of premium active subwoofers and speakers.
Another Karma-AV brand Primare will be on duty at the Indulgence Show with cable company Audioquest. Primare's reference 60 series pre-power PRE60/A60, which combines fully balanced 2 x 250W of UFPD power with music streaming and control, will be helping to demonstrate, among other things, the importance of clean low distortion power to the musical impact of a system through AudioQuest's new 'Niagara' line of power conditioners.
Emotiva/SVS systems retail prices
SYSTEM 1
Emotiva ERC3 player £649.00
Emotiva XSP-1 balanced preamplifier £1419.00
Emotiva XPA-1 monoblocks x 2 £2898.00
SVS Ultra Bookshelf speaker pair £1099.00
SVS SB2000 sub £799.00
SYSTEM 2
Emotiva TA100 integrated amp £519.00
Emotiva BasX CD-100 CD player £399.00
SVS Prime Bookshelf speaker pair £529.00
PRIMARE PRE60/A60 £13,000