KEF has announced the release of the KW1 a wireless transmitter and receiver kit designed specifically to work with the KEF Kube and KF92 subwoofers.
The KW1 wirelessly connects the KEF Kube or KF92 subwoofer to any hifi, home theatre, television or AV system and is also suited for use with KEF's LSX and LS50 Wireless Active Music Systems.
KW1 Transmitter
The connection is made through KEF's expansion port design simply connect the KW1 transmitter unit to the variable line-out or subwoofer and connect to power using the micro USB connector.
The transmitter sends a 48kHz/24-bit audio stream to the KW1 receiver module which is in turn connected via the rear panel expansion port to a KEF Kube 8b, 10b, 12b or KF92 subwoofer. For added flexibility and increased system performance, an additional subwoofer can be connected via an optional second receiver.
Placement flexibility of your KEF Sub can now be achieved with the KW1's maximum range of nearly 90 feet. Interference-free performance is obtained via the switchable 5.2GHz/5.8GHz RF transmitter/receiver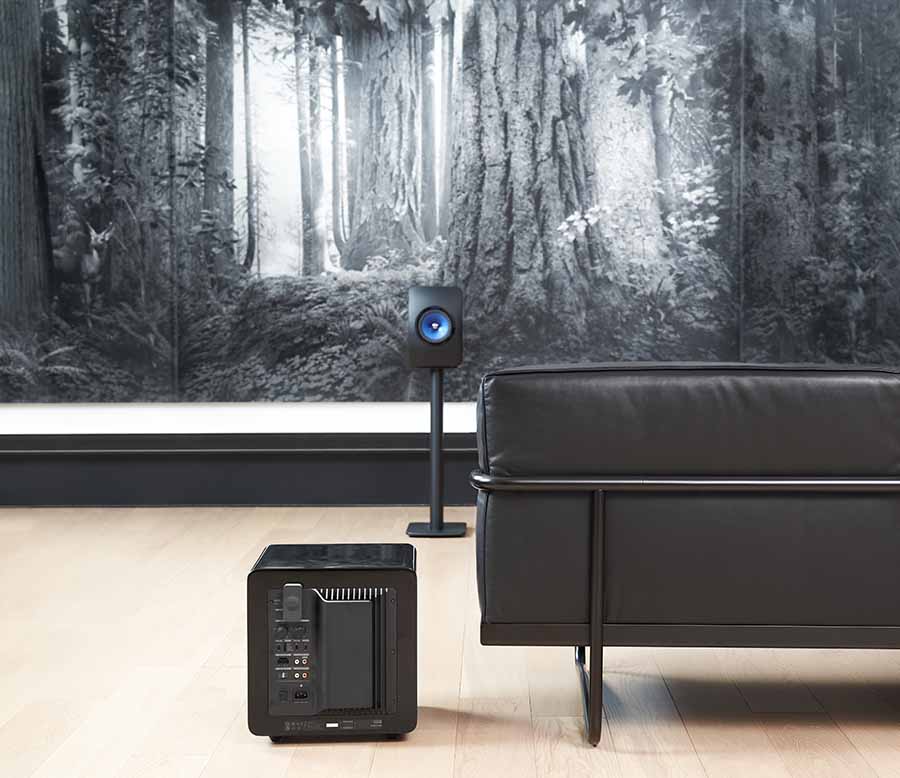 Prices
KW1 Wireless Subwoofer Adapter Kit – £180
KW1 Receiver, single-unit – £80
Availability: September 2020