KEF has introduced a selection of four 'Launch Edition' colour-gradient finishes for its award-winning MUO Bluetooth speaker. Based on a set of 100 one-of-a-kind samples, originally created for display at the London Design festival, where the MUO was originally launched, the four stunning new finishes are colour-gradient designs, in which one colour smoothly segues into another across the length of the speaker's anodised aluminium chassis. With a limited run of only 300 pieces in total worldwide, each MUO Ross Lovegrove Limited Edition is printed with Ross Lovegrove's signature, along with a number indicating its unique place in the 300.
The new colour designs have been created, like the original MUO, by world-renowned industrial designer Ross Lovegrove. Lovegrove has previously worked with KEF designing the legendary Muon loudspeakers – costing £140,000 per pair. Lovegrove commented, 'My studio and I worked with Alex Rasmussen at Neal Feay to investigate the possibility of multi-variant coloured casings. There were five batches of 20 variants resulting in 100 individual products. Now, I've hand-selected four of these variations, which I feel offer the most striking and beautiful aesthetic, as well as optimising and celebrating the use of pure aluminium and its art value in the field of volume production.'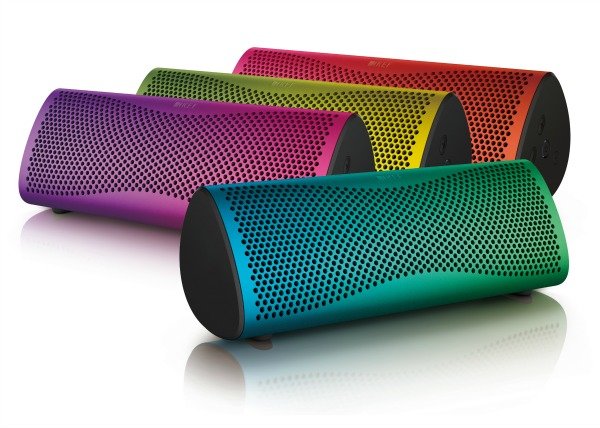 The four Launch Edition finishes are: Ocean (Blue to Green), Orchid (Purple to Pink), Meadow (Green to Yellow) and Sunrise (Pink to Orange).
Available now. Price: £349.95