KEF has announced the introduction of the X300A Wireless Digital Hi-Fi Speaker System – the new wireless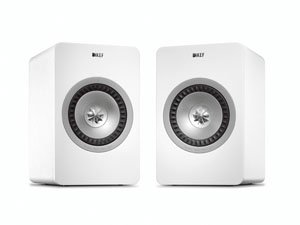 adaptation of their X300A desktop speakers.

X300A Wireless is an active design, with all the features of the original X300A, but with the addition of wireless streaming via both Airplay and DLNA from most Apple or Android devices.

The new X300A wireless speakers include KEF's Award-winning Uni-Q drivers, four AB amplifiers (two per speaker), two discrete DACs and a 96kHz/24-bit digital USB connection in wired mode.

The user has the ability to switch between desk, free space and desk/wall modes with desk and stand modes being selected by a switch on the rear panel of the master speaker and wall mode via a foam plug for the rear mounted reflex port.

The X300A Wireless speaker now features two finishes; Gunmetal and Linear White and come with a
recommended Retail Price: £800.00 per pair.
.