The microLight is the smallest ever Keith Monks RCM and is the smallest precision record cleaning machine ever.
The cliché of a picture is worth a thousand words is so apt for the microLight, and in fact pictures don't really capture its interesting and innovative design.  Is it modern, post modern or classic?
Keith Monks is working with a growing number of fine artists and photographersfrom their Isle of Wight UK and US bases, together with a specialist print company, to develop a unique layered acrylic printing process and create exclusive limited editions and one-off custom print options.
Keith Monks machines bring the original record cleaning technique developed with and so prized by the BBC, the US Library of Congress and the British Library National Sound Archive in a modern, easier and more affordable package. Jonathan Monks – The Record Doctor and son of Keith – will be demonstrating the new microLight at CES 2015 in Suite 29-139 of the Venetian Hotel.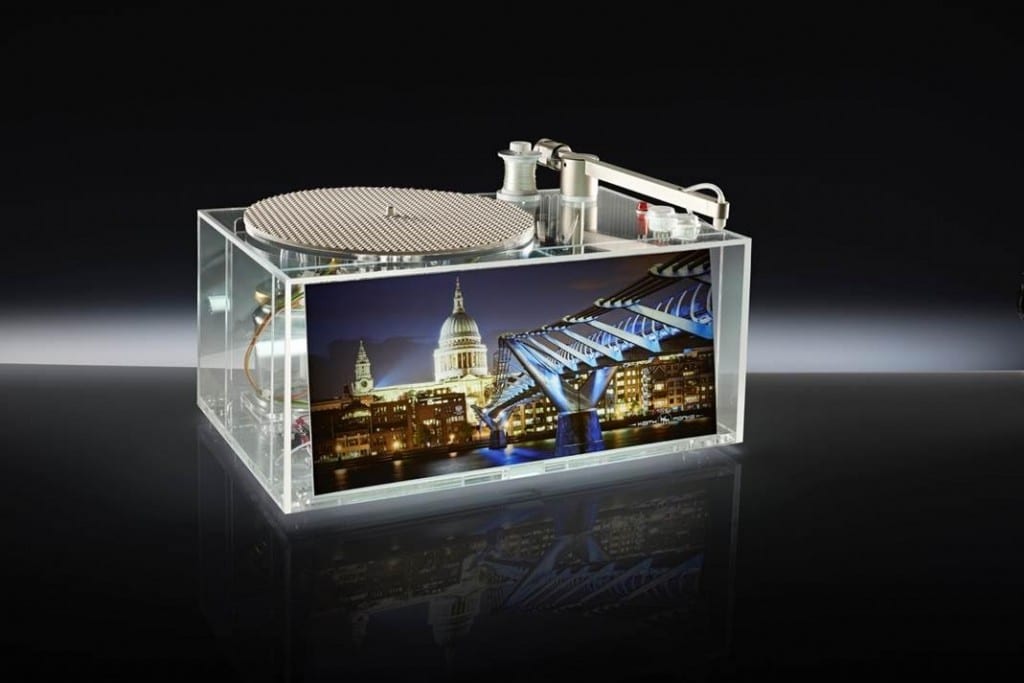 Key Features 
Now a stunning illuminated art display for your home.
The world's smallest ever precision Record Cleaning Machine – just 15" (39cm) wide.
It's quiet enough to enjoy listening to your records while cleaning another.
Backlit acrylic art panels – unique hi res printing process – exclusive limited editions and one-off custom print options.
Zero recontamination for safe, consistent results
Original point suction vacuum system with SuperSilent medical grade suction pump imported from Germany
NEW forward-reverse turntable rotation for wash cycle
NEW "Used fluid jar full" warning light
NEW transparent acrylic casing and back lighting strip with diffuser displays your art
Automatic reel-out of nozzle buffer thread
Automatic shut off at end of side
Supplied with Keith Monks discOvery precision 12" LP wash brush and Pyr/\Mat stay-clean mat