KR Audio based in Czech Republic and manufacturers of the world renowned Kronzilla amplifiers,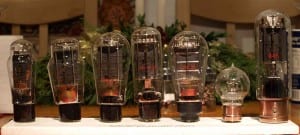 have announced a new service to repair or duplicate rare and antique valves.
The company says that if it is possible to repair or restore a tube then they will do this but they can also duplicate non-working tubes.
As the scarcity and price of antique and rare audio  valves increases this service is sure to be of interest to a good number of dedicated valve-heads.