Welsh Hifi manufacturer, Leema Acoustics, will also have vinyl and a digital music library at The North West Audio Show
Leema Acoustics will be taking the short drive from the Welshpool factory to Cranage Hall, Cheshire, for this weekend's North West Audio Show. The two-decade-strong audio brand, which was founded by two ex-BBC sound engineers, will be demonstrating a range of products and will offers show-goers a choice of both digital and analogue front ends.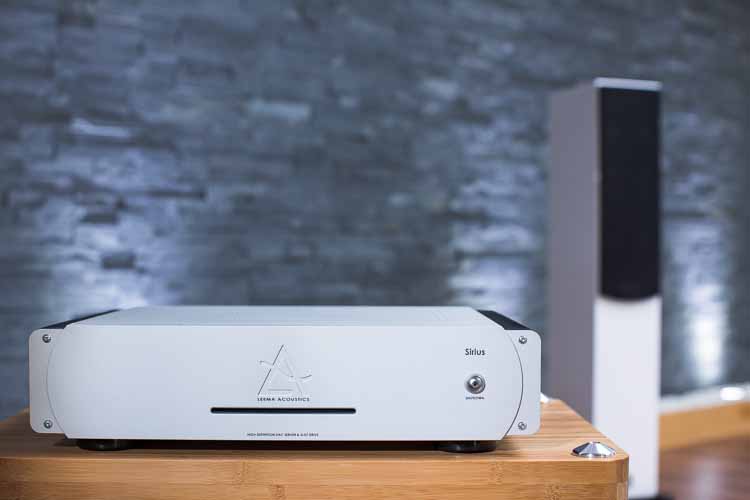 Getting Sirius At The North West Audio Show
Digital duties will be taken care of by the Sirius, Leema Acoustics' 2TB Hifi grade streaming music server, which has been extensively developed in conjunction with Innuos. Sirius features a raft of audiophile components centred on a powerful server-grade main circuit board with a high-speed quad-core processor with up to 8 gigabytes of system memory.
Sirius incorporates a high-performance TEAC optical drive for the one-time bit-perfect transfer of CD data to the hard drive. Its straightforward operation makes digitising large music libraries simple. Sirius offers backup for CD audio, right up to lossless FLAC files and supports WAV, AIFF, ALAC, OGG Vorbis, AAC and MP3; a USB 3.0 connection is also available for audio backups.
Tucana II Anniversary Edition
The Sirius will feed into Leema Acoustics' Tucana II Anniversary Edition integrated amplifier, a significantly upgraded version of a much-loved amp which has been improved and updated by Leema's Lee Taylor; Leema returned to the original design and refined it for better performance.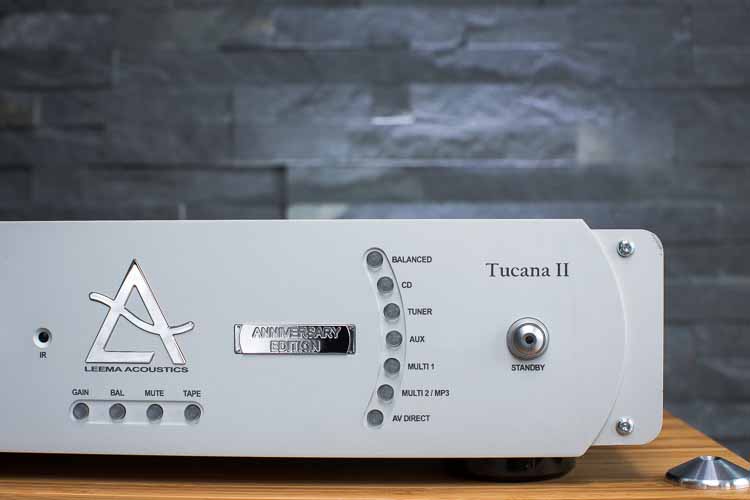 Elements Streamer And Ultra Phono Stage
Bringing Leema Acoustics' amplification expertise to turntables is the Elements Ultra Phono, based upon Leema's own Agena and Essentials (formerly Elements) phono stage, the Elements Ultra Phono features comprehensive electrical matching for both moving coil and moving magnet cartridge types. This includes the unusual, but the much-requested, option of 100k loading for MM cartridges.
Moving from analogue to digital, again, Leema will be demonstrating the recently launched Elements Streamer, a network music player with a high-performance DAC, Spotify Connect and Tidal integration, plus USB drive playback.
Despite a price of just £1,295, the player is based on the same high-performance streaming module in Leema's Quasar amplifier (£2,995). The addition of a high-performance 24/192 ESS 9018 Sabre DAC, with patented 32-bit Hyperstreamä DAC architecture and proprietary Time Domain Jitter Eliminator technology, eliminates input-clock jitter for unmatched clarity when streaming.