Leema Acoustics'

Stream and Pulse

will be on demonstration at The Bristol Hi-Fi Show 2020 in their fourth-generation incarnation.
A synergistic combination of source (streaming CD player) and amplifier, the duo has been a stalwart of the Welsh company's product range for almost two decades. The matching components, sporting the all-telling 'IV' suffix, have been extensively updated for the modern music lover and are capable of replaying almost every imaginable audio source.
Leema Stream & Pulse IV
The Stream/Pulse IV combination offers CD replay, Hi-Res streaming, an MM/MC phono stage, high-quality DAC, Bluetooth and a powerful stereo amplifier. The company's ex-BBC sound engineers have reworked both devices, dramatically improving performance over their respective predecessors with features such as the super-high-quality MM/MC phono stage (taken from Leema's award-winning standalone £595 Essentials phono stage) and aptX Bluetooth.
The Stream IV is a next-generation CD player and high-resolution streamer in one. Offering wide-ranging functionality and fantastic value for money, the Stream IV is capable of replaying cherished legacy CD collections, playing content from USB flash drives and streaming from a wide range of network sources, including NAS music libraries, DLNA devices and, of course, music streaming services; Spotify Connect, Tidal, Deezer and vTuner Internet radio are fully supported.
The Pulse IV amplifier (£2,295) is not only the perfect partner for the Stream IV, but is the ideal 'hub' for today's contemporary music-listening, from vinyl to smartphones and speakers to headphones. Together, the duo enables a huge range of devices to connect .
Tucana II Anniversary
In addition to the new Stream IV and Pulse IV, Leema Acoustics will also be showing its advanced music streaming server, Sirius, the  Tucana II Anniversary Edition integrated amplifier, and for LP lovers, the compact and bijou Elements Ultra phono stage.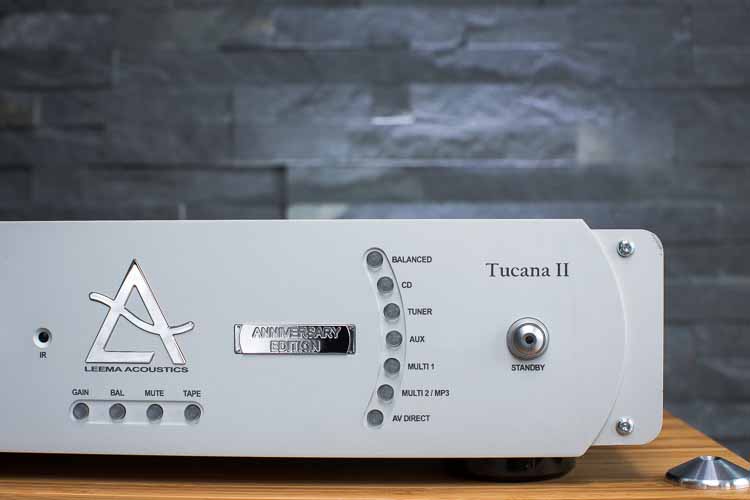 As always, Leema Acoustics' staff, bolstered by colleagues from UK distributor MIAN Audio, will be on hand to welcome attendees, offer free advice and answer any questions on the products (or hi-fi in general) in room 412 on the 4th floor.