Lenco, the Hifi and consumer electronics company, has announced UK availability of two new budget turntables.
Lenco L-400 direct drive turntable
The Lenco L-400 vinyl turntable is a direct drive turntable with an integrated stereo pre-amplifier that can be switched on or off and Audio Technica moving magnetic cartridge. With an RCA Output, the L-400 can be plugged straight into any existing home sound system or studio monitors (RCA cables included). The L-400 has two speed settings of 33 RPM and 45 RPM and features a mechanical arm lift. With a black and chrome design, the L-400 works either in home Hifi or for DJ'ing. For those who want to convert their old record collection to digital files, the L-400 also has as USB cable to connect to a PC making it easy to simply press play and digitise instantly. The Lenco L-400 is £199.99
Lenco L-30 Semi-Automatic Belt Drive USB Vinyl Turntable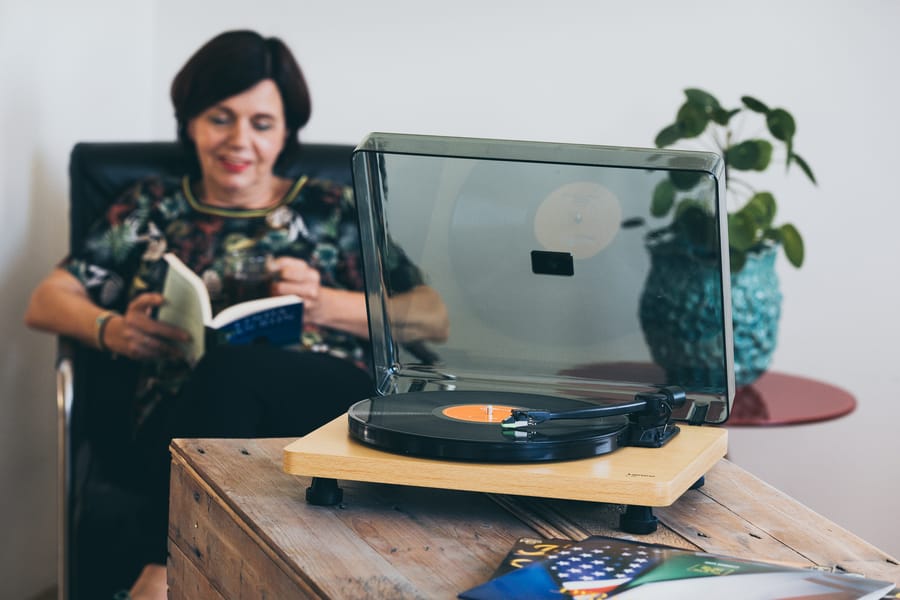 The Lenco L-30 Semi-Automatic Belt Drive USB Vinyl Turntable can be used in Hifi setups and can also be used for light mixing by novice DJs. Available in two designs, wood or black MDF cabinet and, like the L-400, the L-30 also features a built-in USB port for digitising a vinyl record collection. It can be used to play both 33 and 45 RPM records with a moving magnetic cartridge. It also has an RCA line output and comprises of an MDF cabinet and plastic feet and an integrated dust cover which can be removed. The Lenco L-30 is available in black and wood for £99.99.
READ MORE HIFI NEWS WITH HIFI PIG