Longdog Audio have released their wallet friendly PH1 Moving Magnet PhonoStage. Longdog say that the PH1 "combines years of experience designing high end phono stages and ultra low noise replacement power supplies into a simple, affordable and no nonsense unit".
The PH1 makes use of both isolated and regulated power supply technology combined with second stage inductive filtering and third stage active regulation.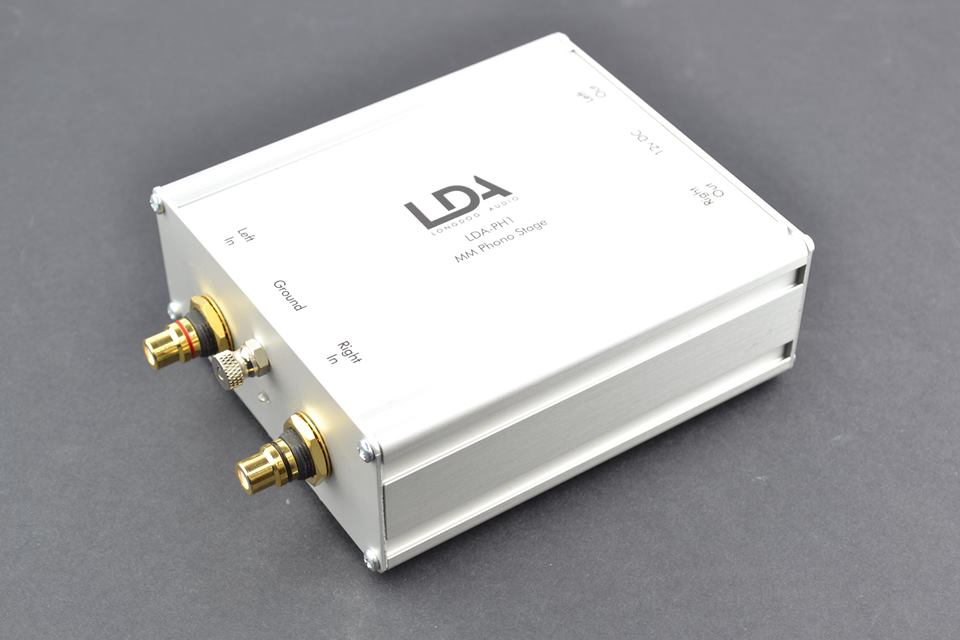 High accuracy RIAA equalisation is achieved by the use of precision components throughout. There are no electrolytic capacitors in the unit, all filtering and smoothing is done using film capacitors. The unit has very low noise and distortion, and is housed in aluminium casework, for "vanishing levels of hum" and gold-plated RCA sockets are used.
The PH1 is designed and built in the UK and is available now direct from Longdog Audio at £199.95 plus shipping.