Magico has introduced the MRACK audio equipment stand.
The MRACK was originally designed for Magico's internal R&D to maximise system performance. Magico has applied the knowledge accrued in resonance control and energy dissipation through the development of their 'Q' and 'M' speaker platforms, as well as the POD products.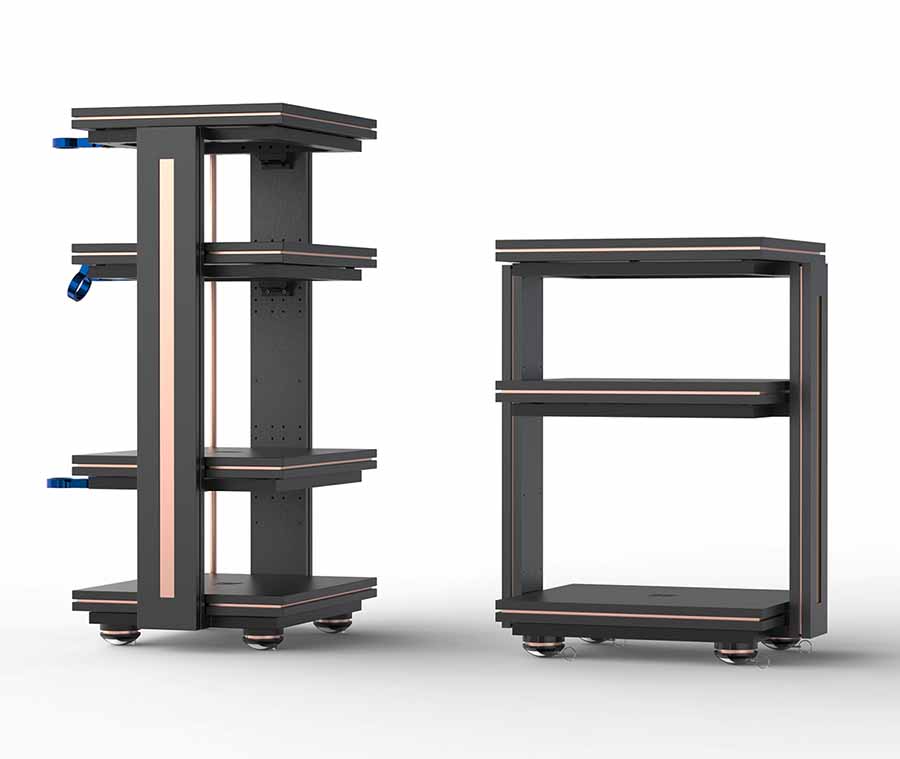 The MRACK is available in 3 and 4 shelf variants in a brushed black anodised finish. The middle shelves are factory adjustable to optimize each rack to your own equipment complement and are coupled to the floor with the Magico MPOD for top to bottom vibration management. Each shelf weighs 80lbs. and is formed with five layers of constrained-layer-damped aluminium, copper and ISODAMP elastomer designed to channel energy away from your front-end equipment, while capturing and dissipating that energy into heat.
MRACK
The side struts that comprise the structure of the MRACK utilize the same CLD layered architecture. The racks will utilize a copper grounding rod, which will allow one to ground individual front-end components as well as the shelves themselves . The grounding rod, in turn, can be connected to an external ground. The 3 and 4 shelf racks have two sets of cable management apparatus per elevated shelf to organize cabling while reducing tension on IEC connections.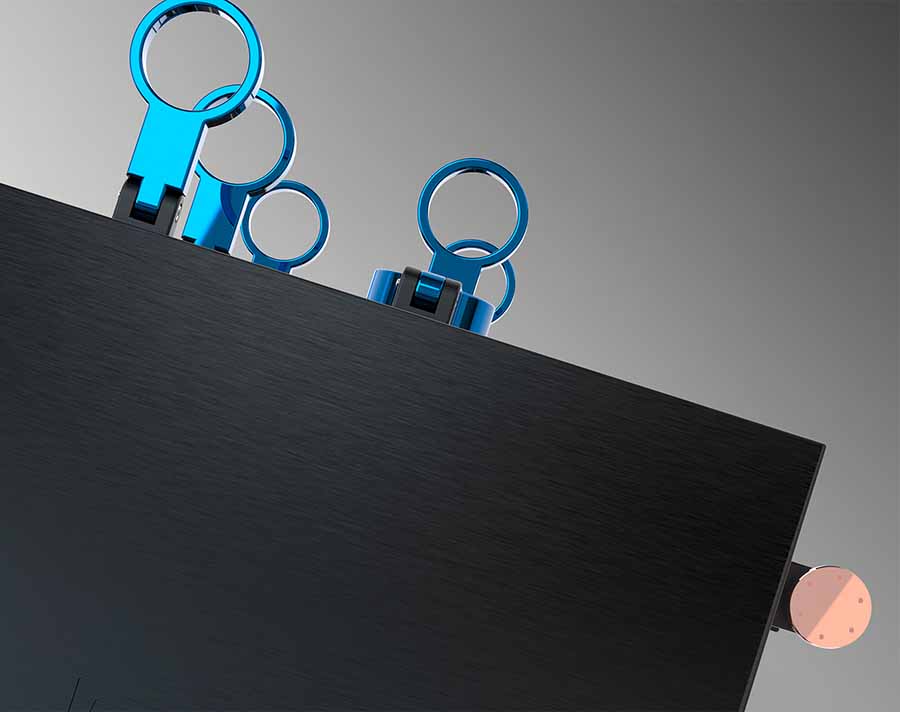 Platforms
In addition to the 3 and 4 shelf equipment racks, two sizes of vibration dissipation platforms will be available to support stand-alone amplifiers and equipment using the same CLD architecture as the racks and mounted on three MPODs per platform.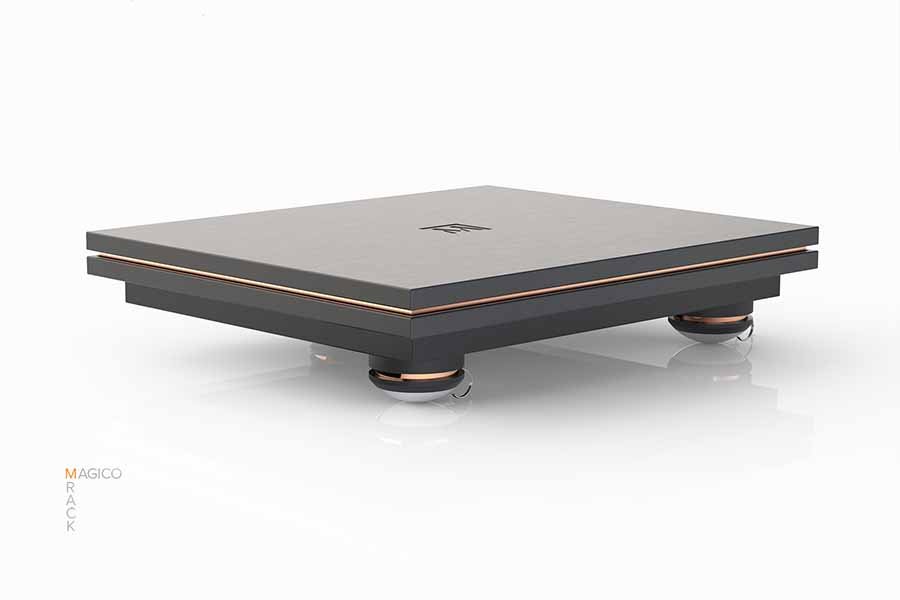 Dimensions And Prices
Each Shelf: 21" (w) x 18" (d) 80lbs.
MRACK 3 Shelf
25.5" (w) x 18" (d) x 31.9" (h)
320 lbs.
MSRP: $32,000
MRACK 4 Shelf
25.5" (w) x 18" (d) x 42.6" (h)
400 lbs.
MSRP: $42,000
MSTAND Vibration Dissipation Platform
21" (w) x 18" (d) x 4.5" (h)
90 lbs.
MSRP: $12,000
MSTAND Vibration Dissipation Platform Plus
22" (w) x 23" (d) x 4.5" (h)
110 lbs.
MSRP: $14,000
Shipping 4th Quarter of 2019