Hifi Pig readers will know Magneplanar speakers for being slender flat-panel designs which, unlike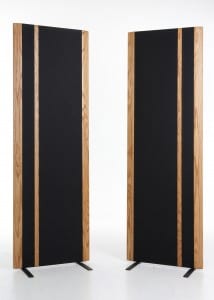 most standard cabinet speakers, don't rely on conventional cone and dome drivers. Instead, their sound-producing elements are proprietary thin film drivers: in this case, 'true' and 'quasi' ribbons.
The new MG 3.7i replaces the MG 3.7 and MG 3.6 and is a 3-way design which features Magnepan's unique 1.4 metre true ribbon tweeter. Like the 3.7 it includes faster, lower-distortion quasi-ribbon drivers and also a new re-engineered and time and phase-aligned crossover.
The new Maggies are available from UK distributor Decent Audio now.
Magneplanar MG 3.7i (aluminium or oak trim) £6,500
Magneplanar MG 3.7i (dark cherry trim) £7000