Music has been an important part of Peter's life. While he was growing up, his parents always had opera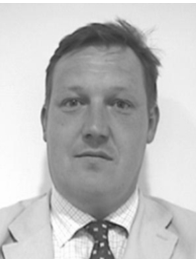 or classical music playing and both his school and his college had world-class choirs. He entered his teens just as new wave was making music interesting again (!) and he was lucky enough to hear/see all the major, and many minor, acts of the late seventies and early eighties.
Having studied Philosophy, Politics and Economics at university in the eighties, he worked for a long time in the civil service and then for one of the Big Four accounting firms before becoming an independent consultant in 2012. Now that he is working from home, the music is on all day. 
One of the big advantages of his work over the years has been the extensive international travel that has allowed him to hear music in its natural habitat in all kinds of venues (not all of them seedy, either) and to collect interesting music.
He has been building a substantial record collection since his school days, largely focused on rock, blues and bebop.  Although most of his classical music is now server-based, he has kept an extensive collection of boxed sets and other classical LPs.
Peter's main system and interest lies in vinyl and valves but he is no Luddite.  While his kit and expenditure is predominantly aimed at LPs, he has also invested in a high quality Naim-based automated system for his home, which is used more when background music is required when he is working. 
Peter sees hifi as a means to an end – to enable listening to good music – but he does have a preference for retro kit  – idler turntables, old school cartridges and tone arms, valve amps, and open baffle speakers. However, he also has an enthusiasm for air bearing linear tracker tonearms.
He has owned, and does own, many turntables, starting with a Goldring Lenco in the late seventies and including since a Well Tempered, an early Kuzma Stabi, a Gyrodeck and various classic Thorens.
His stable is currently a Clearaudio Reference TT (with a Verus rimdrive), Trans Fi linear tracker, Yamamoto YC-03S; a Garrard 401 on Slatedeck plinth, Mørch UP-4, Zu Audio 103R; and a Kuzma Stabi/Stogi S 12", Ortofon Cadenza Blue.  His current phono stages are: Whest PS30RDT, Clearaudio Basic Symmetry, Electrocompaniet ECP1,  and Dynavector p75 MkIII.
When reviewing equipment, he will tend to use music that is likely to be encountered in everyday listening rather than "audiophile" recordings. He feels that the point of having the kit, after all, is to listen to the music not to the equipment. Having said that, he will take care to find well-mastered music that allows good equipment to show what it is capable of. He also believes that assessments should be based on the likely environment in which a piece of equipment will be used, and that kit should be judged on its own merits.