Kostas Metaxas has invited visitors to London's Indulgence Show to come and meet his new Sirens loudspeakers and the rest of the new collection.
Kostas Metaxas told us that he was "dreaming of the most spectacular architecture, design and sculpture he had experienced and wanted to bring that emotional intensity, daring and seductive beauty to Hi End Audio".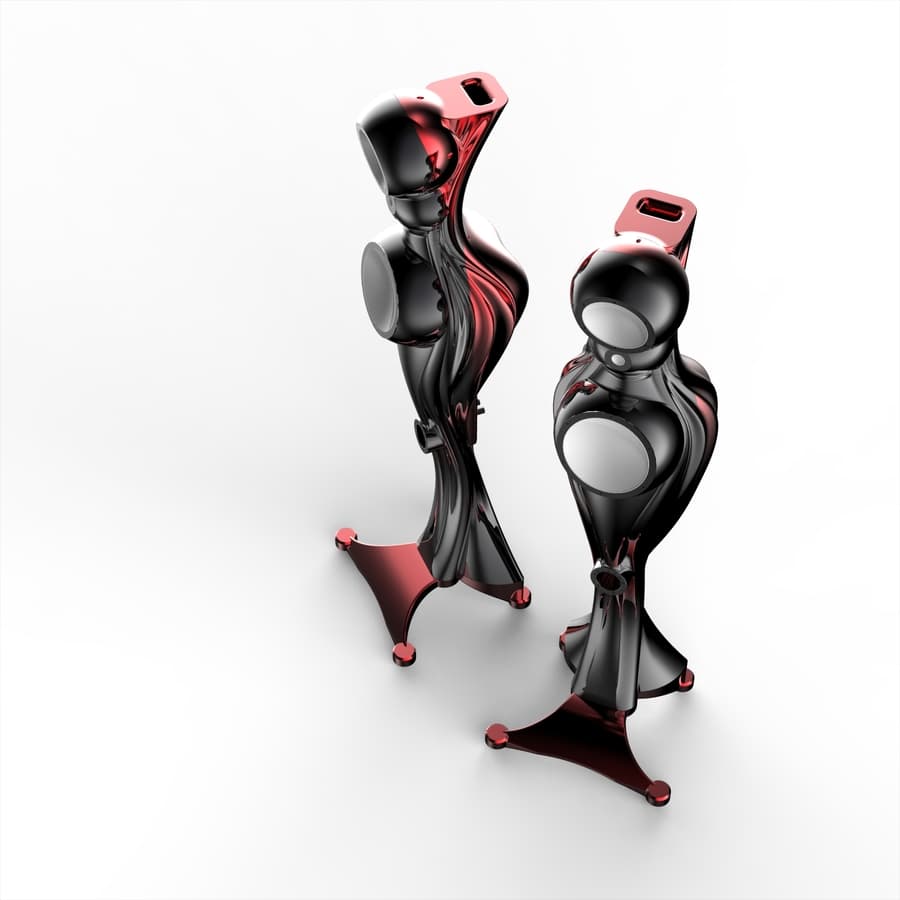 This new collection is the result. Machined from a solid block of either aircraft aluminium, copper or titanium, it's totally bespoke and the modular electronics make it future-proof. Even the circuit boards can be CNC machined from 1mm solid silver coated clear polystyrene.
From the sensual, organic and striking casework [inspired by the stunning work in Sports cars of the 1950's/60's of Ercole Spada, Pininfarina as well as the architecture of Hadid, Gehry and Calatrava] to absolutely every part of the amplifier including the circuit, topology, layout and casework has been developed by Kostas Metaxas. It is the logical evolution of his design concepts pioneered in the early 1980's. Then, it true "Bugatti fashion", each and every amplifier is assembled by the master or his sins — either Andreas or Alessandros Metaxas.
See and hear the Metaxas and Sins collection in Room B2 Muscadet, Sept 29-Oct1 2017.