Meridian Audio has announced the introduction of its all-new Media Source 200, a compact audio endpoint for Meridian's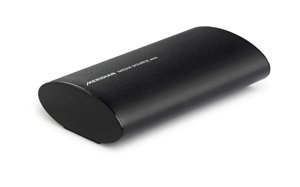 Digital Media System. "It also provides a simple solution for adding additional rooms to an existing Meridian Digital Media System".
Media Source 200 can access any of the facilities of the connected system, including playing back selections from the media library, internet radio, and Rhapsody (where available).  The Media Source 200 is simple to use and can be operated from a Meridian Control 15, or wirelessly from the free iPhone or iPad app – or any other available system controller.
Built and hand-assembled in Meridian's Cambridgeshire factory, the Media Source 200 is a new compact industrial design with an aluminium enclosure which can be mounted behind a DSP loudspeaker, including Meridian's new line of in-wall models.