Founded by keen audiophile Darren Hollands, MBA Co already has three products in an expanding portfolio while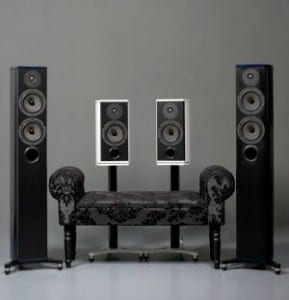 actively seeking worldwide distribution for its loudspeakers and electronics. The line-up includes Progression floor standing loudspeakers, Pulse stand-mounts, plus the Status integrated amplifier. Already on the drawing board is a smaller, sealed speaker dubbed The Spur, and a co-axial-based centre speaker called The Centrice.
"Everything we manufacture is built here in the UK", says Darren. "Our luxuriously finished loudspeaker cabinets, for example, are made from aircraft-grade aluminium extrusions. These provide an elegant, rigid and pure sound by reducing typical cabinet colouration to a minimum." MBA Co have all their amplifier circuit boards and metalwork manufactured in the UK, while everything is hand-assembled at their own premises on the Kent coast. "We've exciting plans to extend the electronics range", adds Darren. "There'll be pre-amps, a stand-alone DAC, power amps, plus a 'lifestyle' integrated amplifier.