ADVERTISING PROMOTION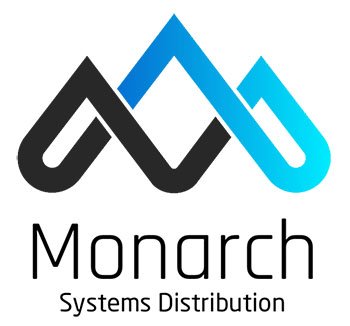 Click on the pink links or pictures to find out more info and to buy!
The Integrated One doesn't stick out within its setting, rather it blends in perfectly. It does, however, stick out in terms of performance: it has the same relay-based volume control as its bigger sibling preamp, the Pre Two, and a very similar output stage as the Power One amplifier. Even more, in Mk. II guise it's now truly balanced. It's a compact beast at 35 lbs., but you wouldn't know it by sizing up its perfectly simple Scandinavian appearance.
Inputs: 2 x Balanced XLR, 3 x Unbalanced RCA
Outputs: 0.25" Binding Posts, 1 x Unbalanced Pre-out for bi-amplification
Input Impedance (Balanced/Unbalanced) 10k ohms/5k ohms
Output Impedance 75m ohms
Frequency Response, -3 dB >800k Hz
Dimensions 17.1" W x 4.1" H x 12.4" D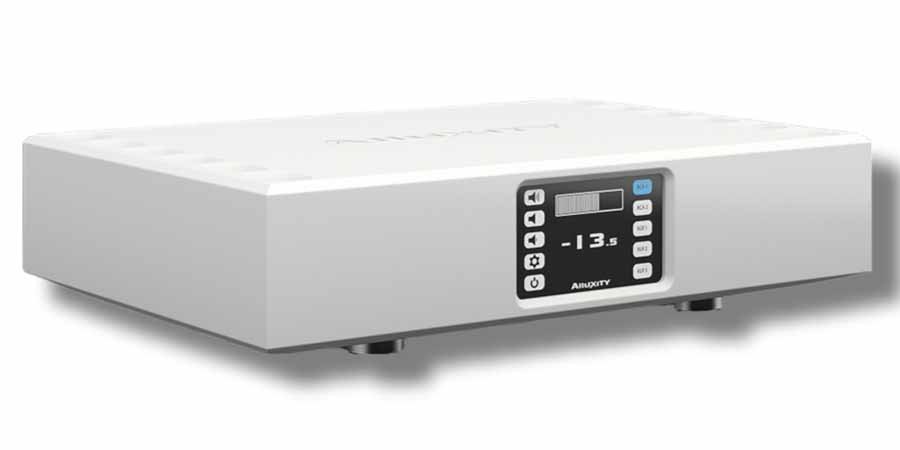 Isolate your system's electronics with Franc's sturdy Wood Block + Carbon platform. Constructed from a sandwich of HDF and MDF, Franc's platforms are optimized for looks and performance with a carbon fiber layer on the topside and finished with a customized paint color or lustrous wood veneer.  Shown here in Matte White.
Made of HDF, MDF, and carbon fiber
Finished in matte or high-gloss lacquer
Weight support varies per design dimensions, minimum 150 lbs.
Stylized performance to fit amplifiers, turntables, and any other electronics
Stabilizing ceramic footers
Handcrafted to order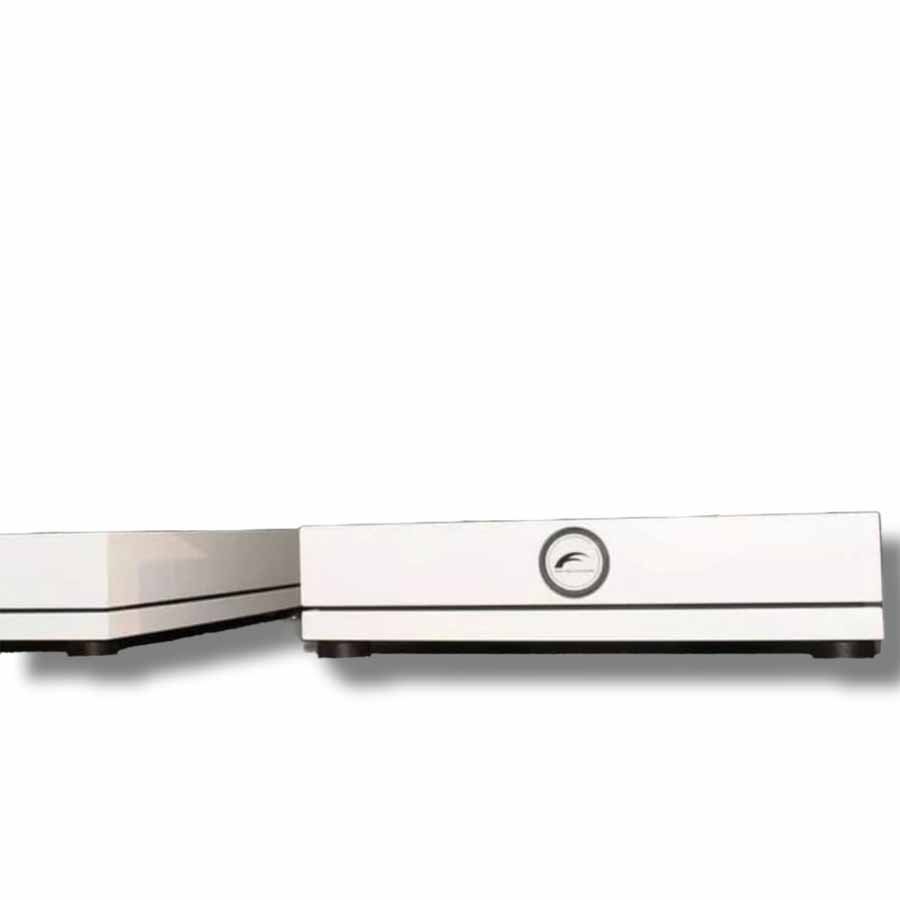 Nobile, a speaker deeply rooted in Chario's tradition of Italian walnut hardwood construction, detailed sound, and tightly controlled bass. Delicate yet at the same time absolutely not lacking in power, the 2-way speaker has surprised everyone since its introduction by bringing together all of Chario's unique features in a reasonably sized cabinet. Unexpected deep frequency reach, amazing dynamic capacity, and high sensitivity make Nobile a definite reference in its price category. It can be used as a monitor or stand-mounted, disappearing and leaving space for the music's message. And because it's a Chario, it adapts easily to non-optimal acoustic environments.
Made of solid Italian walnut and HDF
Inverted woofer location to simplify room placement
Crossover design reduces phase distortions
Dedicated speaker stands available
Made in Milan, Italy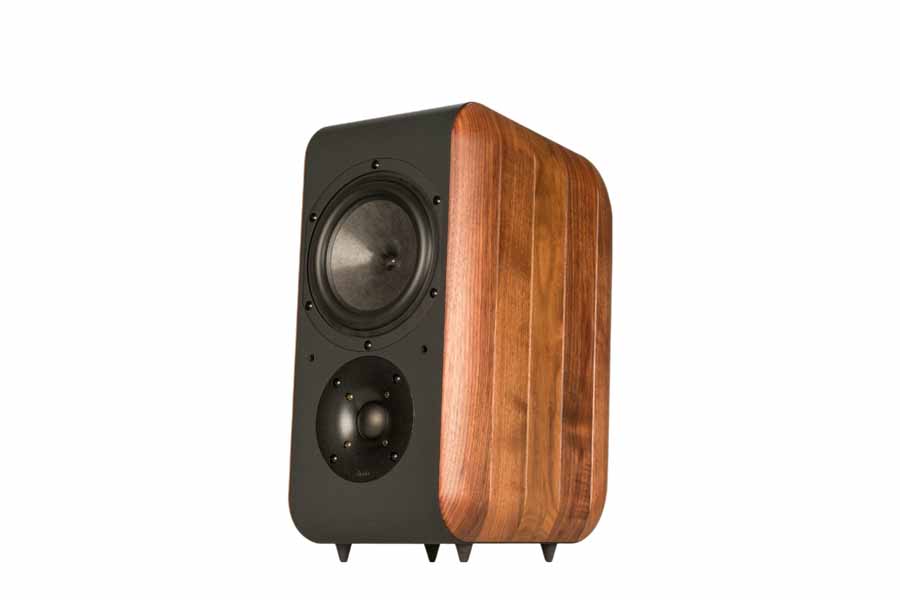 Massive 9th generation G9 silver-gold alloy conductors give over twice the power handling of 680L—up to 1,200W—and significantly reduce distortion. Siltech's double Super Shielding further reduces electrical noise.
Made of G9 Silver-gold alloy
Twisted coaxial pair
PEEK and Teflon insulators & double Super Shielding
2 Cores
Available with Siltech's own rhodium-plated spade or banana connectors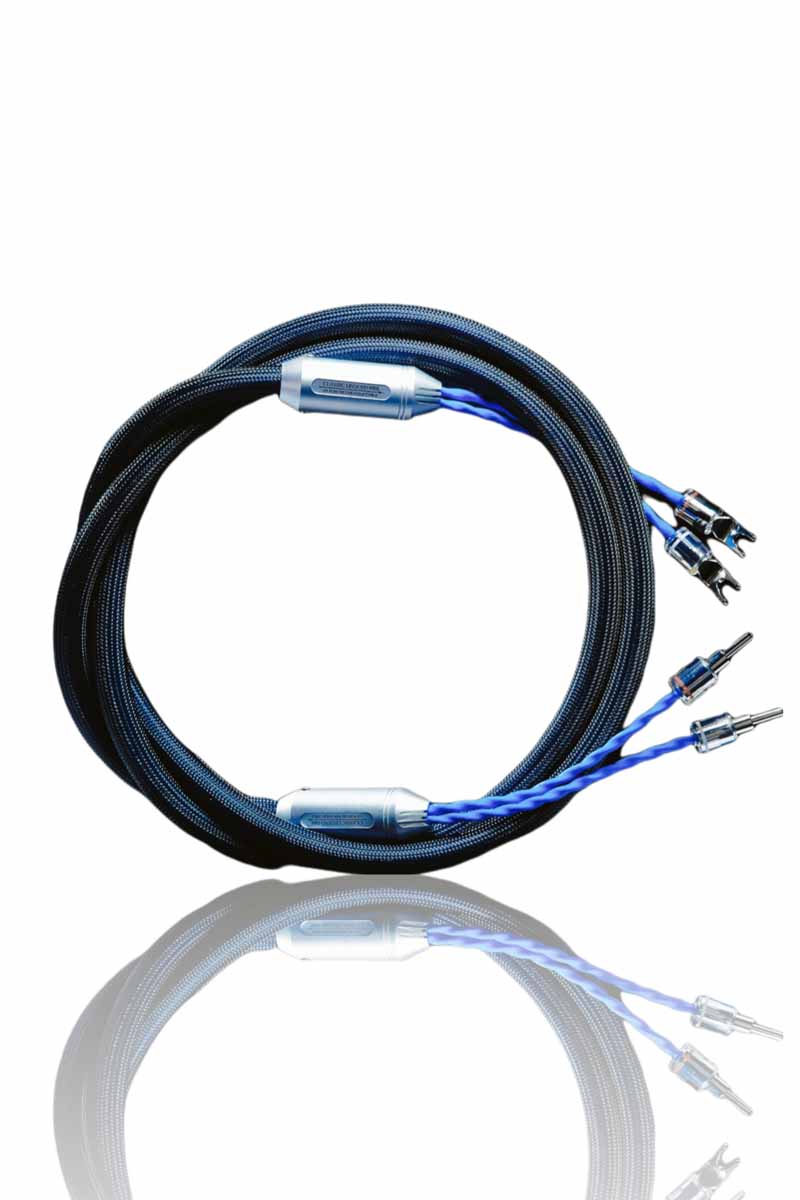 Damp and stabilize your turntable with Ultra Carbon's highly functional yet fashionable stainless steel and carbon fiber record clamp. Weighing in at a massive 985g, the TC-40 has a beautiful, jewelry-like finish and adds rotational stability and resonance control to nearly any unsuspended turntable. Your record collection will love you for it!
Made of precision machined stainless steel and carbon fiber
Weight: 985 grams
Height: 40mm
Center bore: 30mm
Easy to use—just drop it in place
Universal fit (except for Linn or suspended turntables)