Monitor Audio has announced the availability of its latest Bronze speaker range. It moves up a gear from its award-winning BX predecessor by integrating a new generation of C-CAM® drivers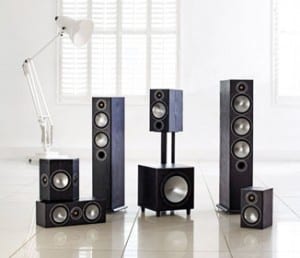 with high quality cabinets in four vinyl finishes: Black Oak, Walnut, Rose and a new White Ash. Invisible driver fixings and floating magnetic grilles add to the impression of streamlined sophistication, lending New Bronze the look and feel of a premium range.
Retail Price: £230-£700 pair.