Absolute Sounds, the UK high-end distributor has been in touch to tell us about some of the products they deal with and their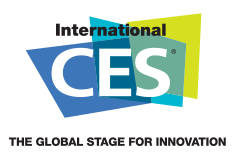 presence at CES 2015.
Those fortunate enough to be attending the show in Las Vegas this week will find a host of exciting new creations, from the ultimate in analogue technology to cutting edge digital, all proudly displayed and ably demonstrated by the world's most prestigious audio and video brands. CES locations of brands that Absolute Sounds exclusively distributes in the UK are given below, together with a summary of new product highlights confirmed at the time of writing. Many more will be revealed during CES…
AUDIO RESEARCH
Show location: Venetian Tower, Suite 29-232
Highlights from the American luminaries of valve-based audio technology include G Series: the company's first range built around the recently launched KT150 valve, fusing gorgeously retro design with a sound that's "sweet and sonorous, with engrossing dynamic power". Look out for the GSPre preamplifier, GS150 power amplifier and GSi75 integrated amplifier.
CONSTELLATION AUDIO
Show location: Venetian Tower, Suite 34-210
This audio electronics brand is something of a high-end "dream team", blessed with the talents of distinguished designers like John Curl, Bascom King, Peter Madnick and Demian Martin, and assembled by two of the founders of Continuum. The company's new Inspiration line is on show at CES, including the self-explanatory Preamp 1.0 and two power amps: the Mono 1.0 and Stereo 1.0.
CRYSTAL CABLE
Show location: Venetian Tower, Suite 30-215
Dutch company Crystal Cable shows off its Arabesque Minissimo speakers at CES. Also present is The Cube – a compact integrated amp due later this year, featuring the unique Light Drive system developed by sister company Siltech. Cables on show include the Absolute Dream, the world's first 100 per cent monocrystal cable range.
DAN D'AGOSTINO
Show location: Venetian Tower, Suite 29-224
Krell's legendary founder treats show-goers to his range of amplifiers, including the Momentum Integrated – sculpted from aluminium and copper with D'Agostino's signature front-mounted meter, inspired by the styling of fine Swiss watches. Forthcoming products unveiled at CES include the MLife, D'Agostino's first design to incorporate wireless streaming, and an amp for home cinema applications called the Cinema Standard.
DEVIALET
Show locations: Venetian Tower, Suite 30-209; Mirage Hotel, Suite TBC
Devialet continues to evolve its unique product line, following investment by French entrepreneurs including Bernard Arnault, chairman and CEO of luxury goods conglomerate LVMH. The company's slim, wall-mountable amplifiers – built upon Devialet's ADH (Analogue Digital Hybrid) technology – have created a huge stir during the last five years, and the latest range will be present at CES. Show-goers can also witness Devialet's latest concept, the Phantom.
EAT
Show location: Venetian Tower, Suite 29-319
Maker of turntables for vinyl records, European Audio Team is showing its new entry-level model – the C-Sharp, incorporating a suspended carbon fibre sub-chassis and a weighty yet sculpted aluminium platter.
JADIS
Show location: Venetian Tower, Suite 29-221
Jadis is demonstrating its latest model, the I-50: an amalgam of chrome, brass and glowing glass, incorporating the latest KT150 valves.
KRELL
Show location: Venetian Tower, Suite 30-328
Legendary American high-end brand Krell shows its range of audio electronics, including its latest integrated amplifier, the Vanguard with the option of an integrated digital module that adds USB, HDMI and Ethernet connectivity, plus wireless streaming via Bluetooth with aptX support.
MAGICO
Show location: Mirage Hotel, Suite E21
The company's full range is on show at CES, from the £13,000 S1 upwards, including the limited-edition M Project. This £130,000-per-pair, built-to-order speaker is culmination of all Magico has achieved to date, created in celebration of its 10th anniversary.
MARTINLOGAN
Show location: Venetian Tower, Suite 30-118
Kansas-based MartinLogan is the world's leading manufacturer of hybrid electrostatic loudspeakers, and its new flagship, the Neolith, is its best design yet. Three years in the making, Neolith combines a huge electrostatic radiating surface with front- and rear-firing subwoofers to deliver a deep, broad soundstage with stunning speed and clarity – we've heard them and they are incredible.
METRONOME TECHNOLOGIE
Show location: Venetian Tower, Suite 29-234
The company's primary focus is to achieve the very best sound quality from digital sources, particularly good ol' Compact Disc. CD transports like the Calypso look like spaceships, come loaded with space-age technology, and sound "out of this world"! New products unveiled at CES 2015 include Le Player and the CD+ Converter.
PRIMALUNA
Show location: Venetian Tower, Suites 29-315 & 29-316
The company continues to expand its mid-level ProLogue Premium range, with new products like the ProLogue Premium Integrated Amplifier.
SONUS FABER
Show location: Venetian Tower, Suite 29-232
Handcrafted in the historic town of Vicenza, Italy, Sonus faber's new Lilium floorstanding speaker incorporates technologies trickled down from the Aida, with an unusual 3.5-way driver configuration including an infra-woofer that fires from the top of the speaker.
TECHDAS
Show location: Venetian Tower, Suites 35-307 & 35-309
Designed and built in Japan, the TechDAS Air Force One turntable has a platter that floats on an air bearing for ultra-stable, friction-free rotation, while adjustable air suspension ensures a complete absence of interference from air- and floor-borne vibration. A silent outboard vacuum pump clamps records flat against the platter, and there's the facility to mount two different tonearms. TechDAS has also created the Air Force Two, a more affordable deck forged upon the same engineering principals for collectors of vinyl records who demand the very best.
THETA DIGITAL
Show location: Venetian Tower, Suite 29-332
US-based Theta Digital is unveiling two new versions of its Casablanca Music and Cinema Controller– a multichannel preamp/processor. The Casablanca IVa adds decoding for the new 3D audio formats Dolby Atmos and Auro-3D, whilst also being ready for DTS:X, and maintains the innovations of last year's Casablanca IV, like Dirac Live 96K digital room correction and Theta's proprietary Jitter Jail II anti-jitter technology. The Casablanca V, meanwhile, doubles the number of available channels to 24, and there's also a new modular power amplifier called the Dreadnaught IV.
TRANSPARENT AUDIO
Show location: Mirage Hotel, Suite D29
US-based high-end cable specialist Transparent has upgraded its top-end Opus, XL and Reference cable ranges with its new Generation 5 technologies.
WILSON AUDIO
Show locations: Venetian Tower, Suite 35-309; Mirage Hotel, Suite D32
Utah's Wilson Audio is demonstrating its new entry-level floorstander, the Sabrina – highlights include a front baffle fashioned from the company's proprietary X-Material and a wide range of colour options via Wilson's automotive-class paint facility. Also, some very exciting news for high-end audio aficionados: founder Dave Wilson is giving a special private presentation of a prototype of a new version of the legendary WAMM, his first commercial loudspeaker design that debuted in 1981.