In more news from CES three companies, Bryston, THIEL and Dirac got in touch to let us know what they'd be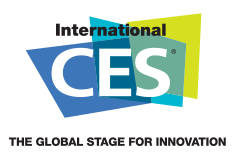 up to.
Bryston will be exhibiting a complete Bryston branded system from source to loudspeakers. From the BDP-2 digital music player and BDA-2 DAC to the flagship preamp and amplifiers. Loudspeakers on hand will be the Mini Ts or Middle Ts—or possibly both.  Bryston will also have a headphone listening station featuring their brand new BUC-1 digital to digital converter and the BHA-1 headphone amplifier. There will also be an assortment of speakers and electronics on passive display.  
THIEL will be exhibiting an all new small form factor loudspeaker that has been designed for both music playback and home theatre applications. Designed and engineered by the THIEL team in Lexington KY and premiering a newly envisioned industrial design for the THIEL.
Dirac is introducing an entirely new approach to sound optimization. Beyond the boundaries of traditional room correction and passive room treatment solutions, the newest Dirac solution leverages the system's speakers in a unique way—where all the speakers unite to help each individual speaker perform at its best. Intended for multi-channel playback as well as for 2-channel recordings, Dirac Unity is said to "astonish".