Morel's Högtalare is a big wireless speaker, but even though its big doesn't mean it takes up a lot of space. At 33 cm square, Högtalare, as well as functioning as a stand alone unit, also fits into your IKEA Kallax or Expedit shelf unit, reducing its footprint to a minimum.
Morel have been making speaker components and systems since 1975 but they are a brand that moves with the times. Following on from their innovative Nomadic Audio Speakase, which we reviewed here it's no surprise to see them turning to the modern dilemma of fitting Hifi into a small environment.
APT-X Bluetooth
It has reinforced MDF, two custom-made tweeters, a 6" double magnet woofer, fully dedicated amps, and a custom-built DSP. Högtalare also features APT-X  Bluetooth.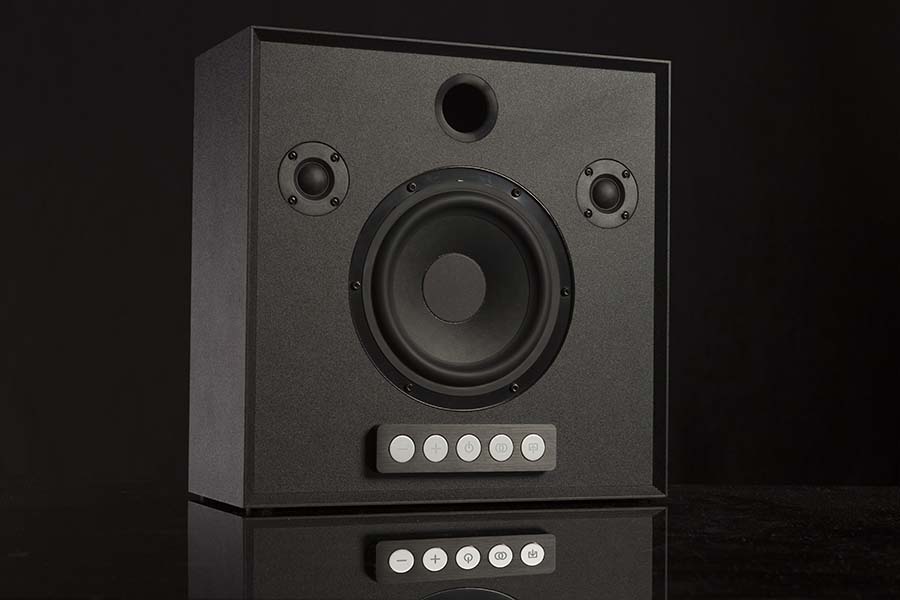 Fits Into IKEA Kallax And Expedit
On the back, you will find an AUX input and USB power outlet, so you can connect your turntable or Chromecast audio plus you can also wirelessly pair two Högtalare units to create a full stereo system. It will be available with a choice of four modern grille colours.
Oren Mordechai, Morel's CEO, says: "Our goal was to create a true Hifi speaker first. We leveraged our years of experience and knowledge in acoustic design to create a speaker that sounds just right"
Indiegogo Crowdfunding
The speaker is currently well over it's target on crowdfunding site Indiegogo, with units starting at 133€, with shipping estimated in August this year.
READ MORE HIFI NEWS WITH HIFI PIG