Bird: UK slang meaning a woman/wife/girlfriend, synonyms: broad, chick,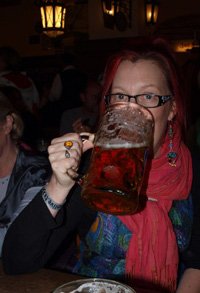 dame, girl, lass.
Linette (Mrs Hifi Pig) gives her opinions and perspectives of the Munich High End show in a series of articles written from a woman's perspective.
Find out what she enjoyed on the first day of the Munich High End show in part one of "Munich High End – A Birds Eye View Part 1"
In the future Linette will be taking a much more active role in the running of Hifi Pig and will write reviews as well as being a contact for manufacturers, dealers and distributors.