Part one of Hifi Pig's report of the Munich High End 2013 show is now up and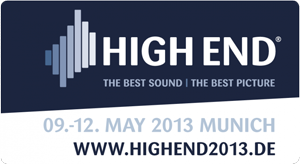 live. We will be publishing lots more around the show with dozens of reports of what we saw and what we heard so keep popping back to the site.
We think that giving the reports out in bite size chunks is preferable to one long piece and we hope you enjoy.
Once we finished all the write ups we will publish a slideshow of all the photographs (over 500) that we took at the show itself.
Munich High End 2013 Show report part 1