Furutech plugs and connectors.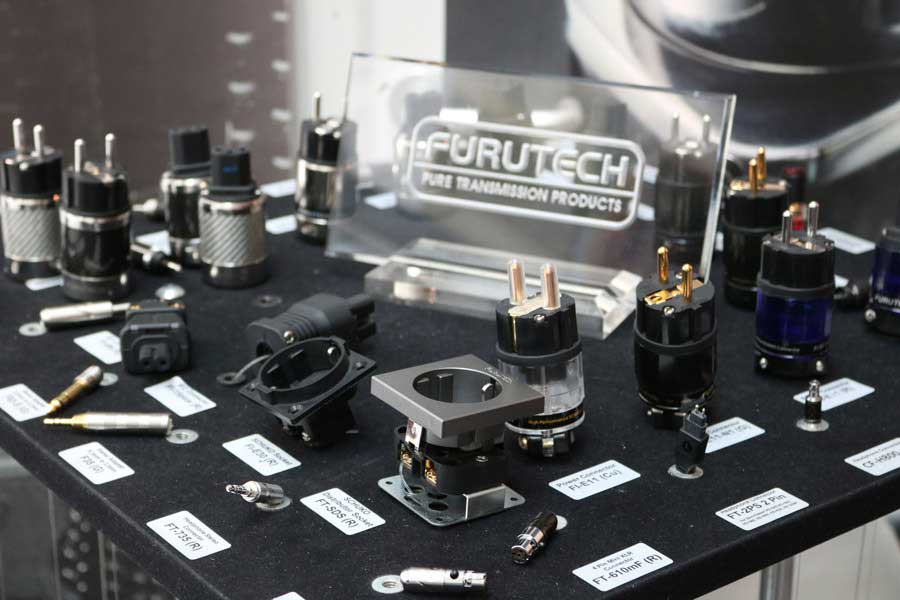 Fischer and Fischer are loudspeakers that are made out of natural slate and look beautiful. The speakers nearest the stand are the company's SN/SL 470M and the ones on the outer edge are SN/SL 670. Electronics are AVM and power sockets etc are MudRa Akustik.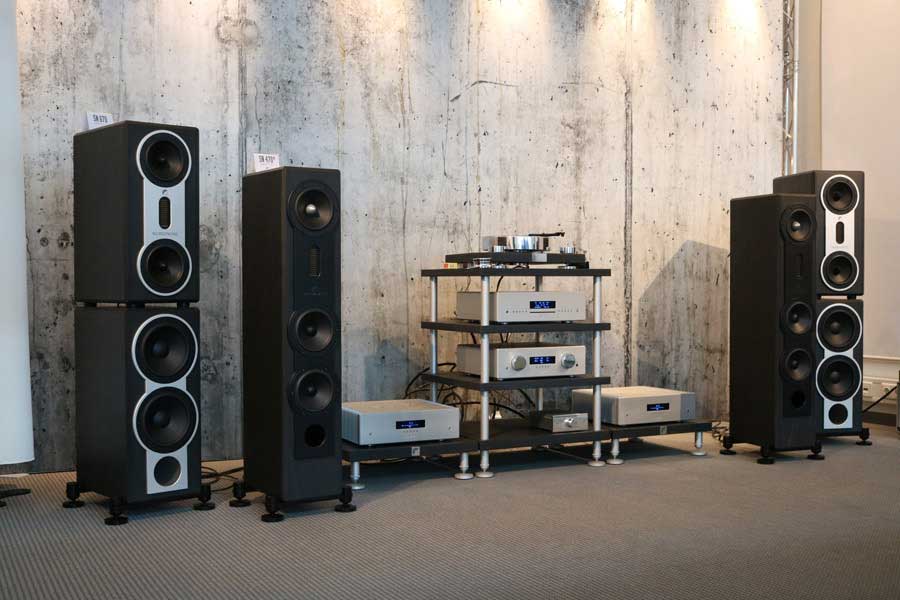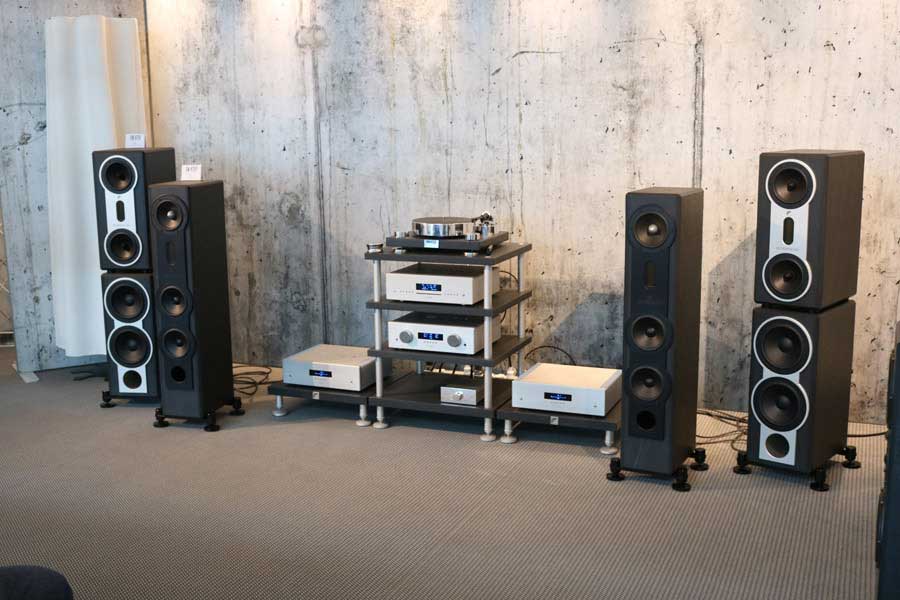 Music should be about FUN and Avantgarde Acoustic certainly brought that to this year's High End with the brilliant performance of Oded Kafri through Trio horns and the 6 bass horns in the centre. I've been dying to listen to the full Trio/6 Bass horn set up and I was not disappointed at all. They did play music too when Oded wasn't playing and I could have sat in this room all day, but then I'm biased as our reference speakers are the Avantgarde Duo XD pictured centre in the last image. The wonderful people pictured next to the Trios are Holger and Beate Fromme who own the company. Easily in top five of the show for me without a doubt and very close to winning our Hifi Pig Loves You award!!!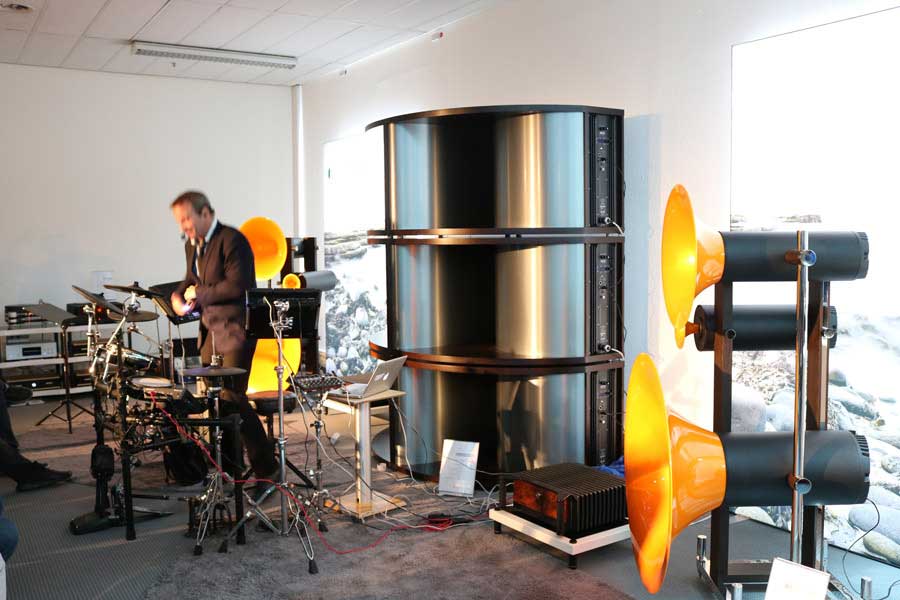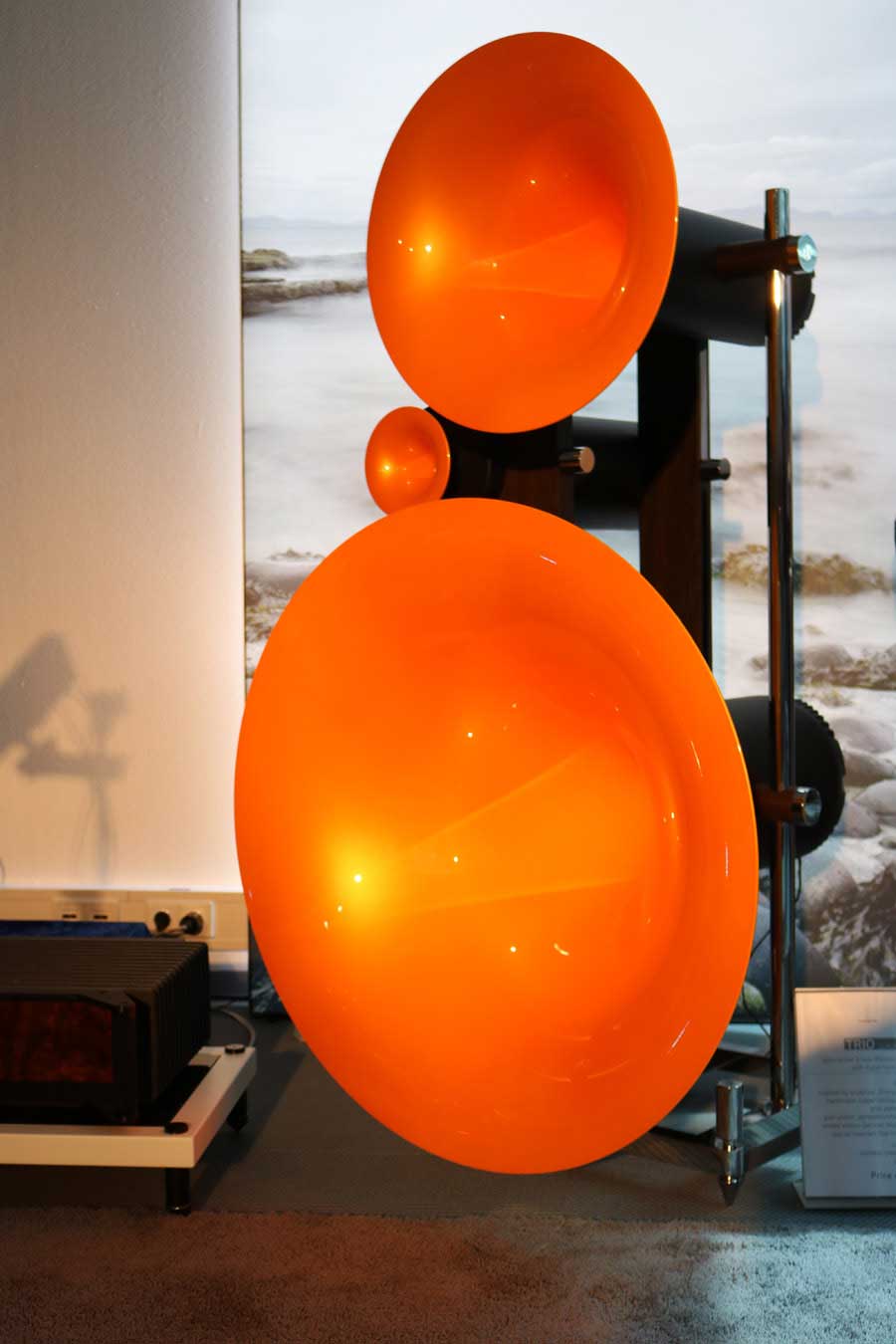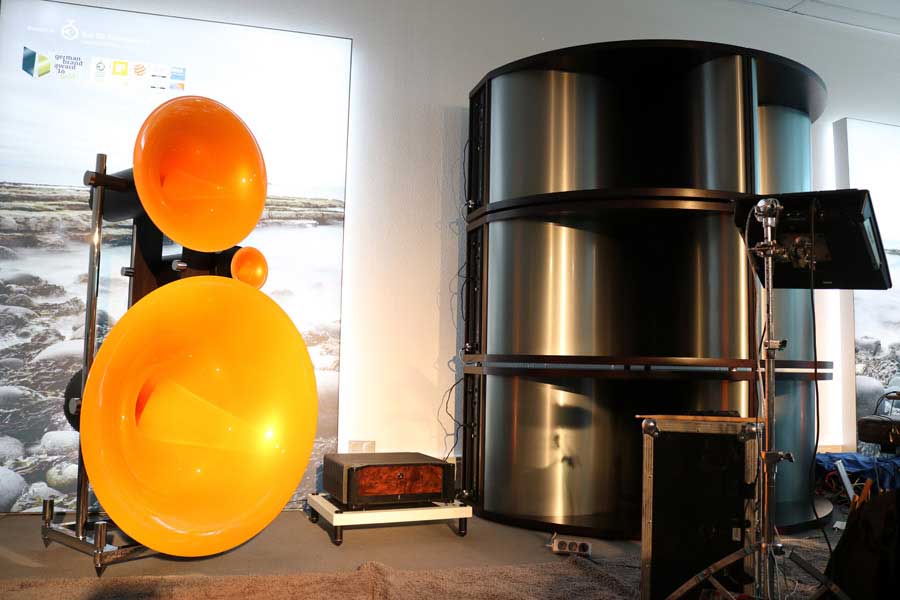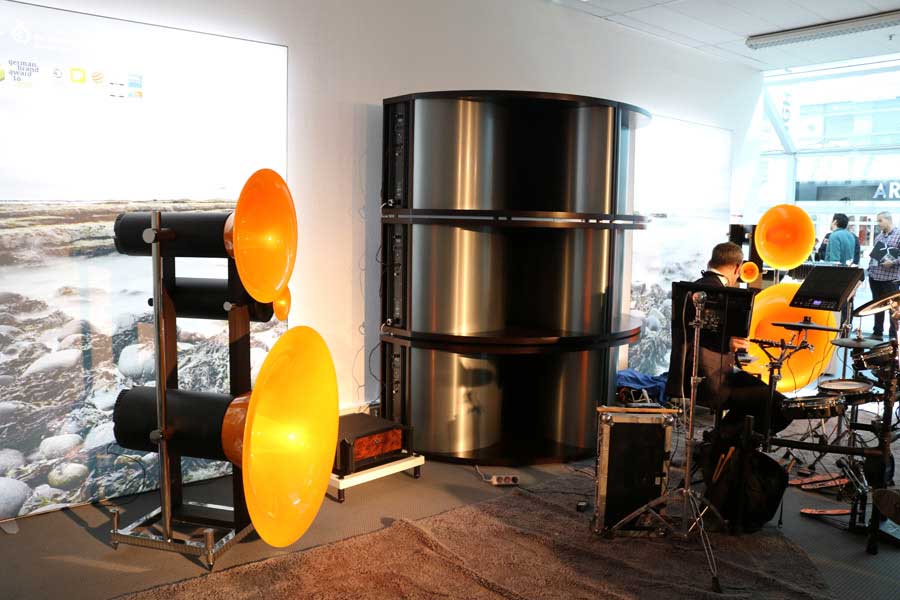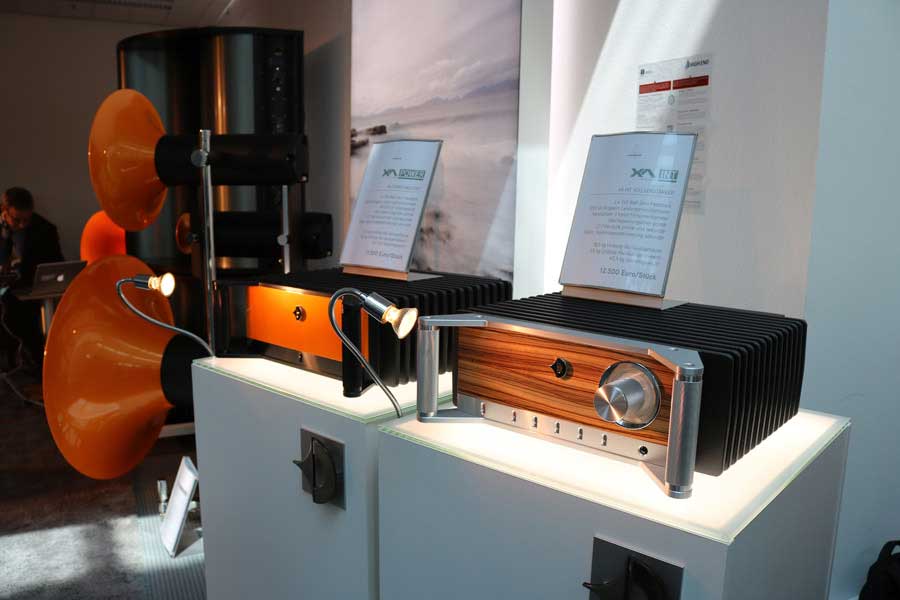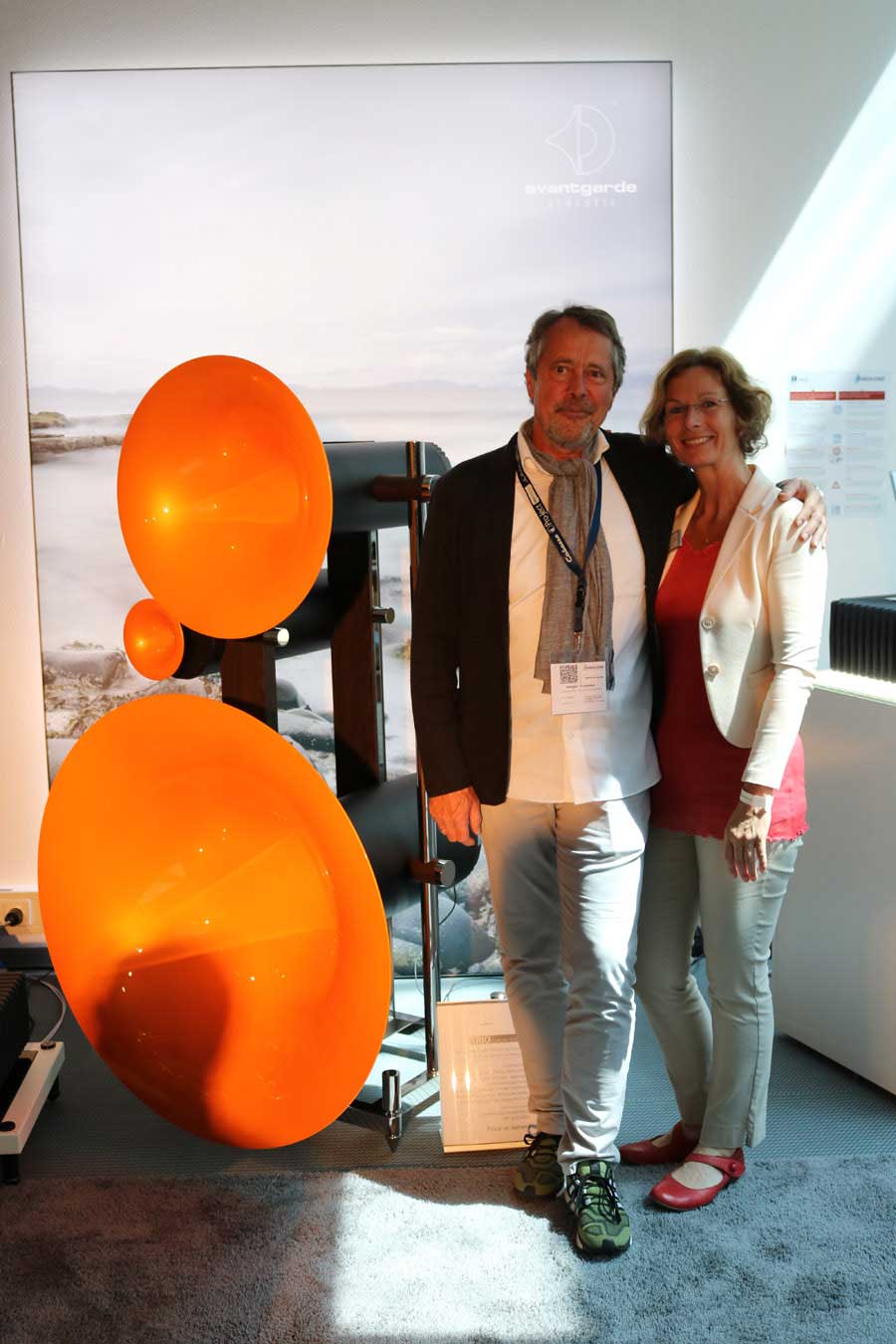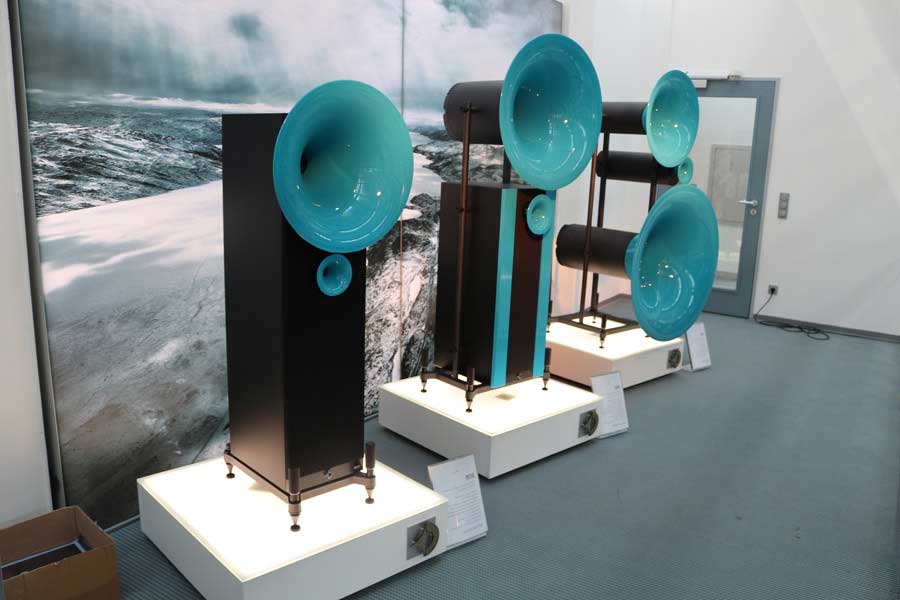 Conrad Mas at AVID Hifi must never stop. Everything you see on the rack was new for this year's Munich High End. Everything looks stunningly well built and looks great with it's industrial design. And in the window Conrad was proud to show off his new range of tonearms that you can see in our Joy Of Decks article here. AVID are previous winners of our Hifi Pig Loves You Award.