Wharfedale 
As Wharfedale celebrates its 85th birthday, they have launched the newest Diamond series, Diamond 11. Since 1981, Wharfedale's Diamond speakers have served as the classic entry point to hifi, who hasn't owned a pair of Diamonds at some point in their life? We caught up with Peter Comeau, Wharfedale's Director of Acoustic Design for the launch of the Diamond 11 series.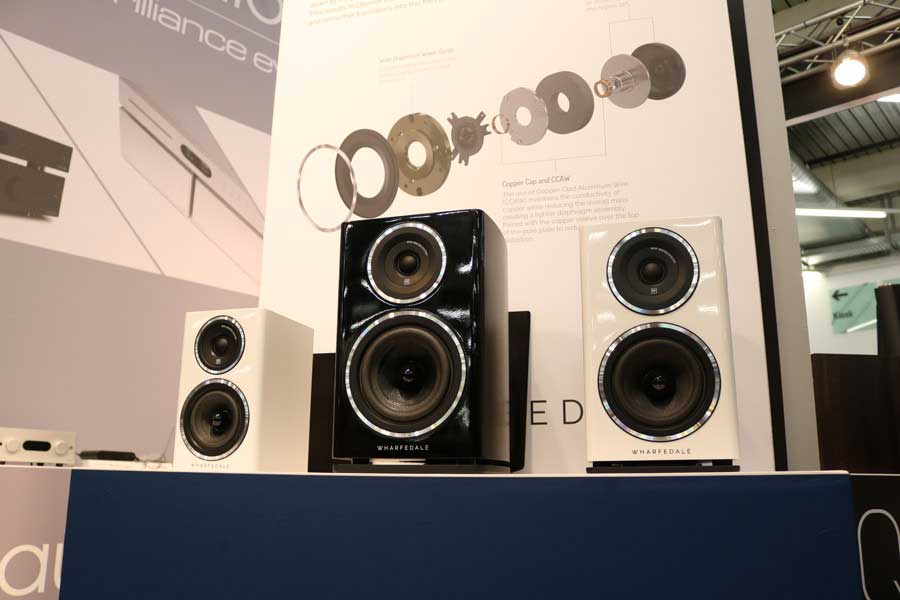 Sporting improvements both inside and out, Diamond 11 represents the "most significantly enhanced Diamond series in years". The range comprises eight models: three standmounting speakers (Diamond 11.0, 11.1 and 11.2), three floorstanders (Diamond 11.3, 11.4 and 11.5) and two centre speakers for home cinema systems (Diamond 11.CC and 11.CS).
"The most immediately obvious change is a return to the elegantly curved cabinet sides made famous by the Diamond 9 and Diamond 10 ranges. The more recent Diamond 100 and Diamond 200 speakers had square-sided cabinets, but the Diamond 11 Series brings back the curves in response to global demand. The result is an affordable speaker range with a distinctly premium look and sound".
Improvements made to the Diamond 11 Series include:
New drive units across the range, designed and built in-house.
Bass/midrange drivers incorporate massive magnet designs, special ribbed baskets and advanced suspension to complement their woven Kevlar cones.
High-performance textile-domed tweeter sports an over-sized ceramic magnet and specially shaped rear chamber.
Redesigned crossover network.
Cabinet walls made from a sandwich of woods of differing density.
Curved cabinet walls enhance acoustic performance as well as the speakers' aesthetic qualities.
Bass loading via an improved version of Wharfedale's slot-loaded distributed port.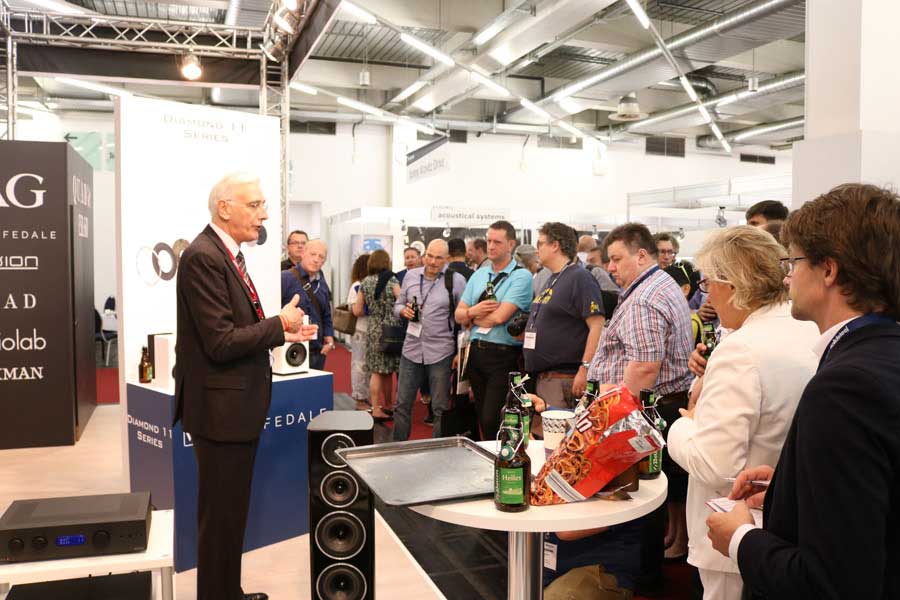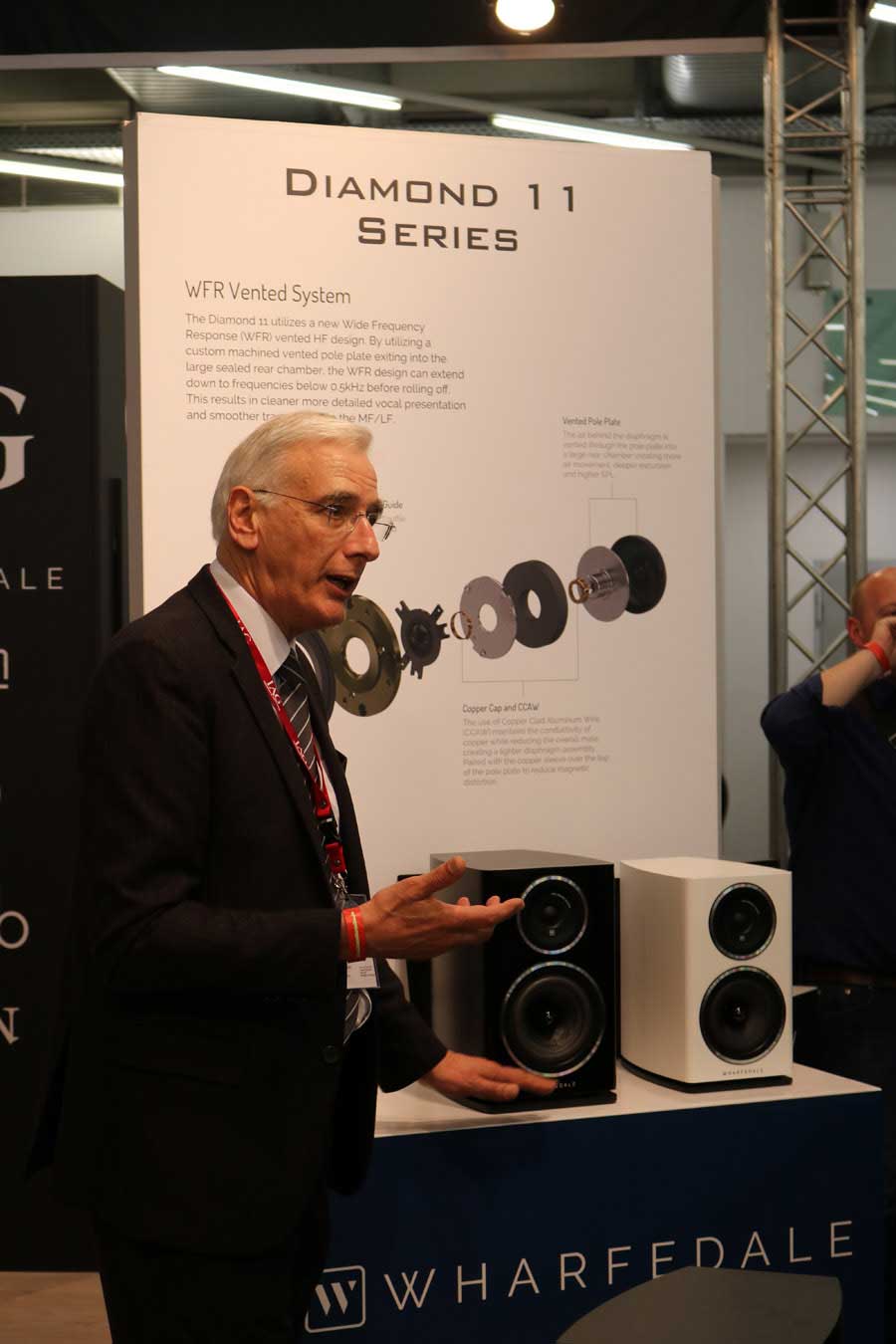 "Whereas most affordable speaker systems are based on drive units that are built down to a price, Wharfedale started with the premise that Diamond drivers should be aimed at performance. That is why the Diamond 11 Series sports advanced driver systems incorporating elements that normally only find their way into high-end loudspeakers. For example, the bass and midrange drivers use a basket with a network of ribs that maintain the rigidity of the basket while leaving a large open area behind the cone. The rigidity improves transient impact while the big open area reduces early reflections to cone and allows the generous, specially chosen internal cabinet absorbent to do its work. The Diamond 11 Series speakers also feature massive magnet designs to both raise sensitivity and ensure absolute control of cone movement over lower bass frequencies. In addition, the use of a specially shaped single-forged pole piece with copper cap controls the magnetic flux and ensures low distortion through the critical midrange area. Then there is the progressive suspension which features a lightweight foamed surround for an extended midrange response, in conjunction with a super-long-throw voice coil motor system. The woven Kevlar cone, a long-time favourite for Diamond designs, has been treated to provide a precise match to the new suspension elements. High-frequency performance has been similarly enhanced with a newly evolved tweeter design. Again, an over-sized ceramic magnet system is used, with a copper cap for flux control. And, here, the pole piece is vented through to a specially shaped rear chamber.
For the Diamond 11 Series, Wharfedale's engineers have refined the multi-layer sandwich of woods of differing density to subdue the identifiable characteristics of the cabinet 'sound' and so let the drive units speak for themselves. Critical bracing of the cabinet panels, together with the curving of the cabinet walls to provide a non-boxy shape, have reduced resonances more than 25dB below the driver outputs. In addition, the cabinet walls are lined with a specially developed internal fibre.
The slot-loaded distributed port is a recent Diamond innovation, first introduced in the Diamond 100 Series in 2012, where the internal port tube opens into a slot formed between the cabinet and the plinth. Wharfedale has taken this slot one stage further for the Diamond 11 Series, profiling both ends of the port with a semi-parabolic entry and exit curve that linearises airflow through the port tube.
The Diamond 11 Series is available from July. All speakers come in a choice of black, white, walnut and rosewood. Recommended retail prices are as follows:
Bookshelf speakers
Diamond 11.0: £159.95 per pair
Diamond 11.1: £269.95 per pair
Diamond 11.2: £349.95 per pair
Floorstanding speakers
Diamond 11.3: £599.95 per pair
Diamond 11.4: £779.95 per pair
Diamond 11.5: £999.95 per pair
Home cinema centre speakers
Diamond 11.CC: £149.95
Diamond 11.CS: £229.95