Harman 
Harman's Mark Levinson introduced the № 585.5 Integrated Amplifier with Pure Phono module. The № 585.5 is the second integrated amplifier in the Mark Levinson 500 series range: an upgrade to the № 585 which adds the brand's Pure Phono capability and other new features while retaining the existing Precision Link DAC and analogue inputs. In addition to the Pure Phono module, the № 585.5 also includes an upgraded remote control and new three-piece extruded, machined, and anodized aluminum top cover which replaces the current single-piece top cover of the original № 585 and matches the appearance of all other Mark Levinson 500 Series products.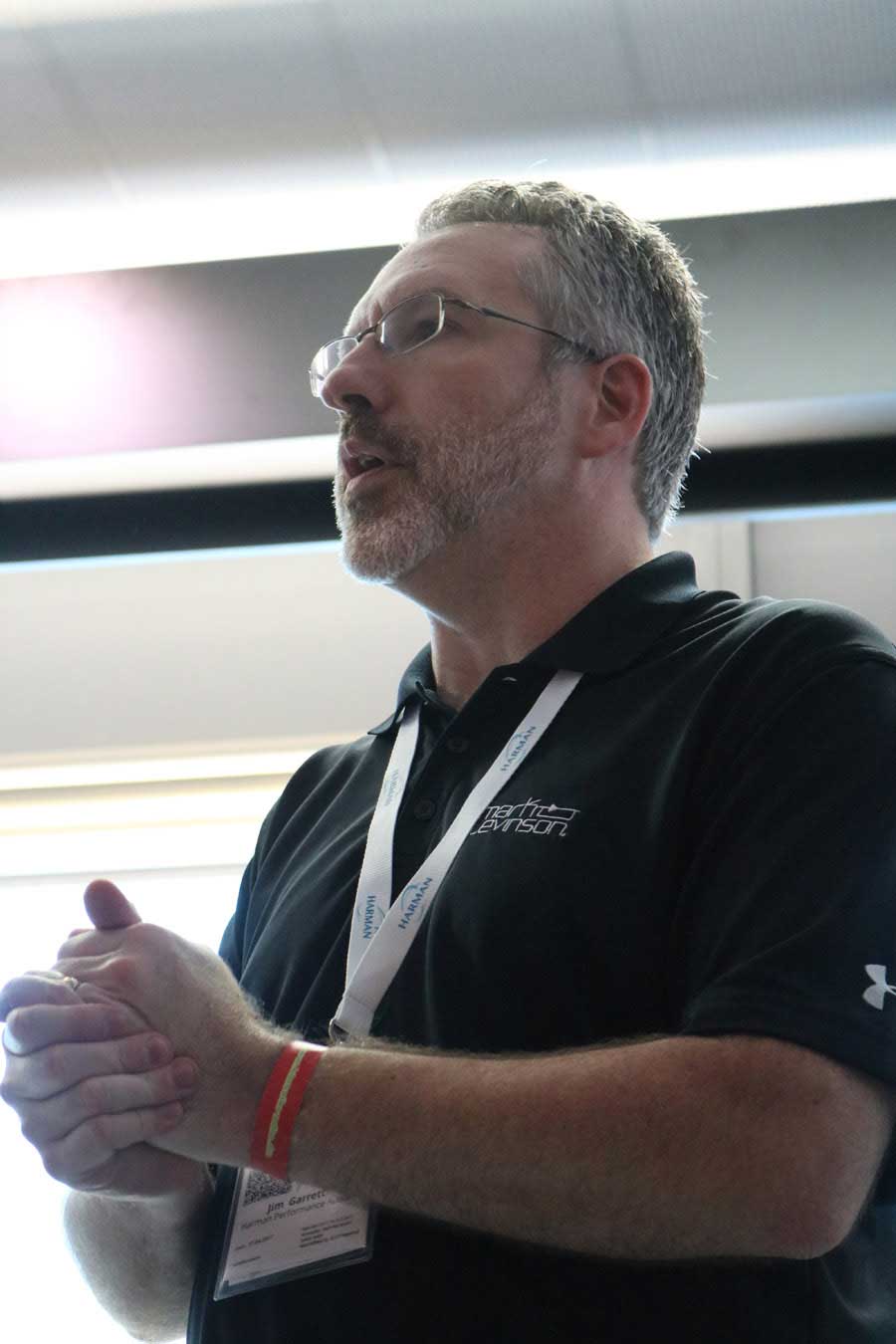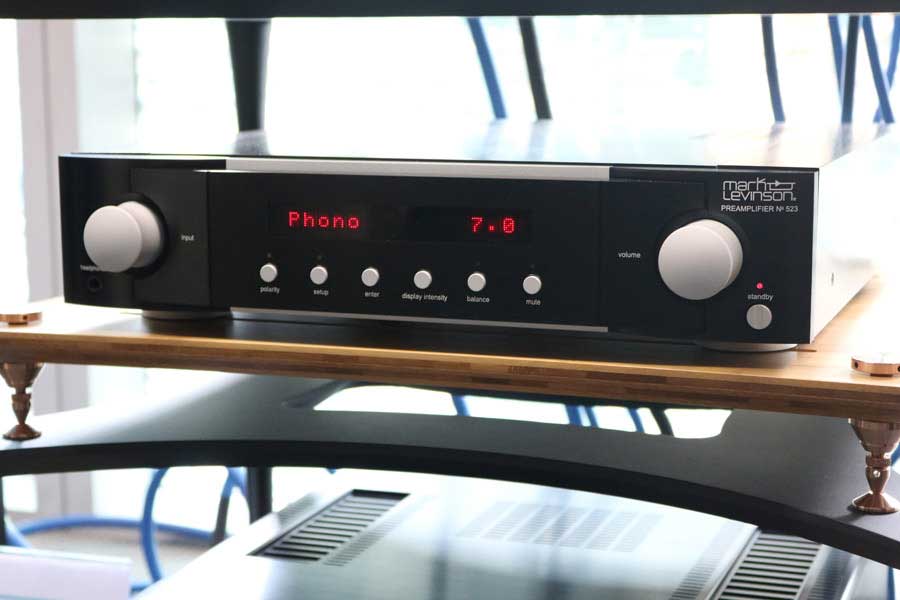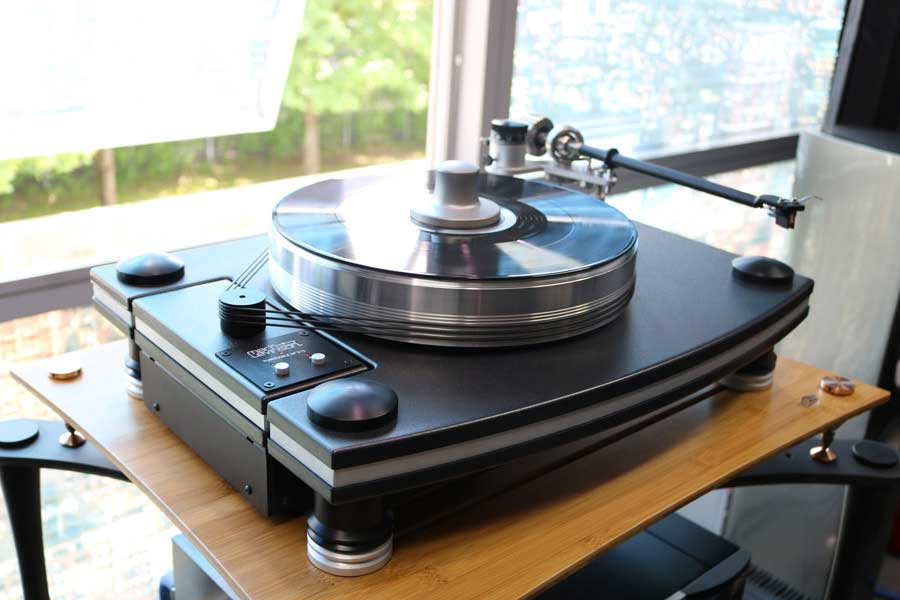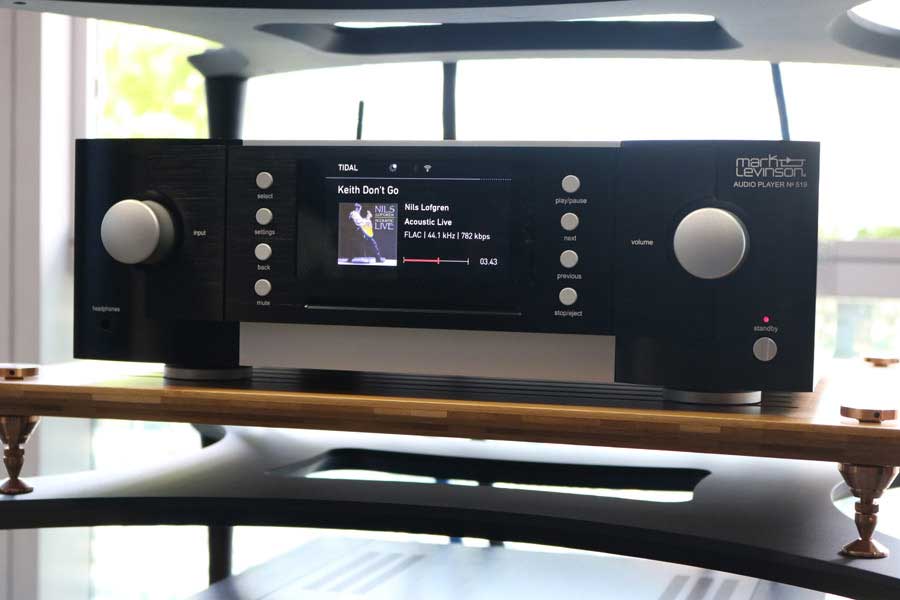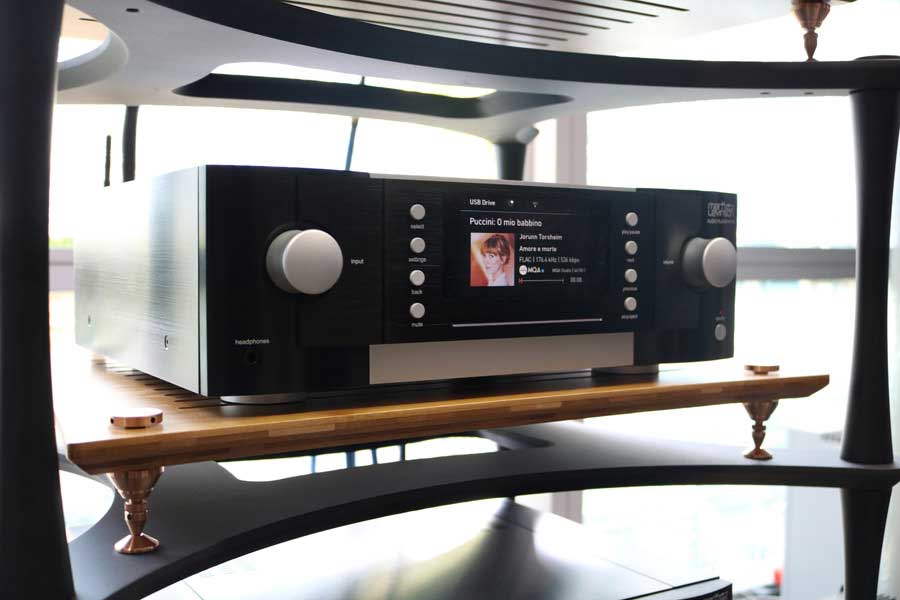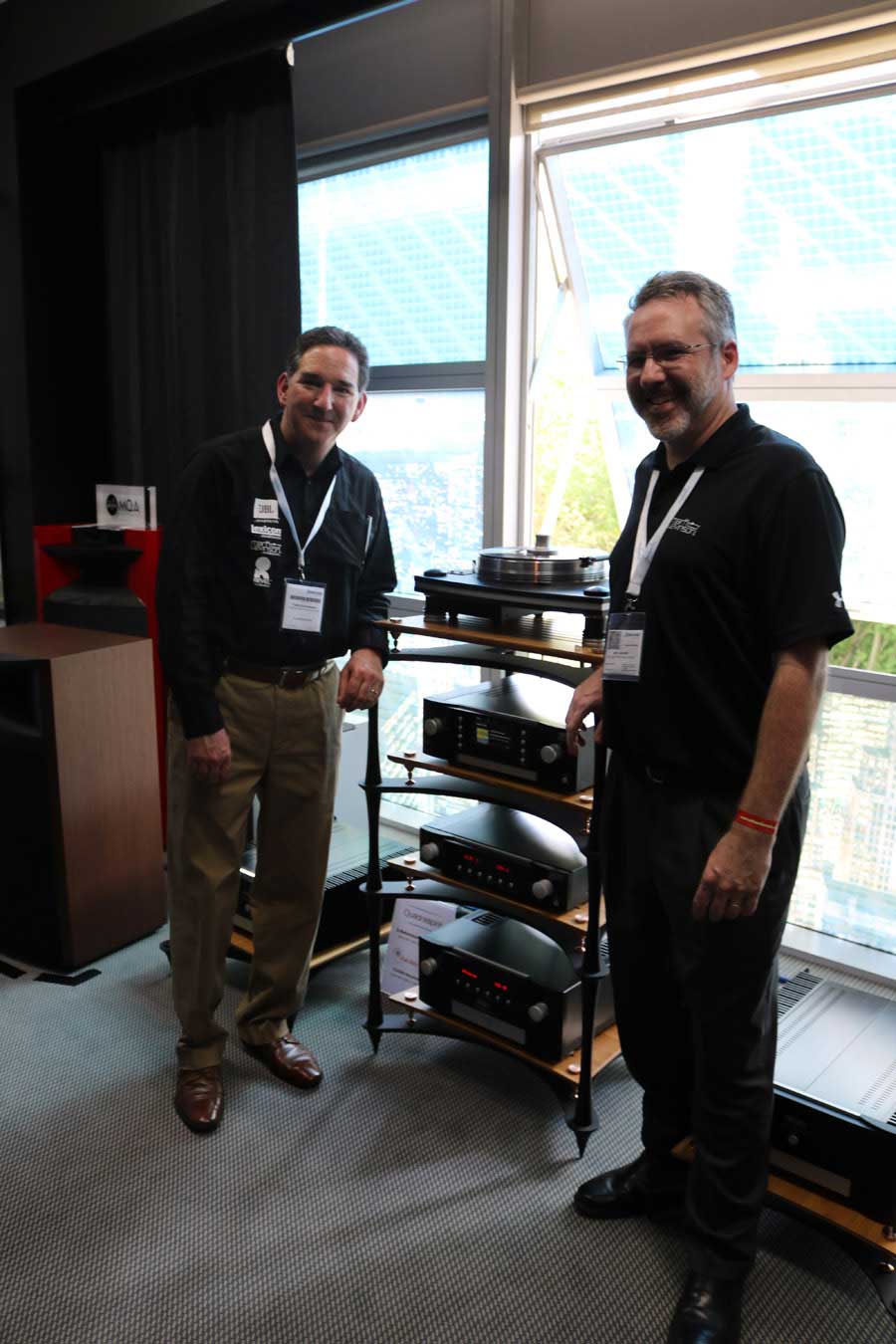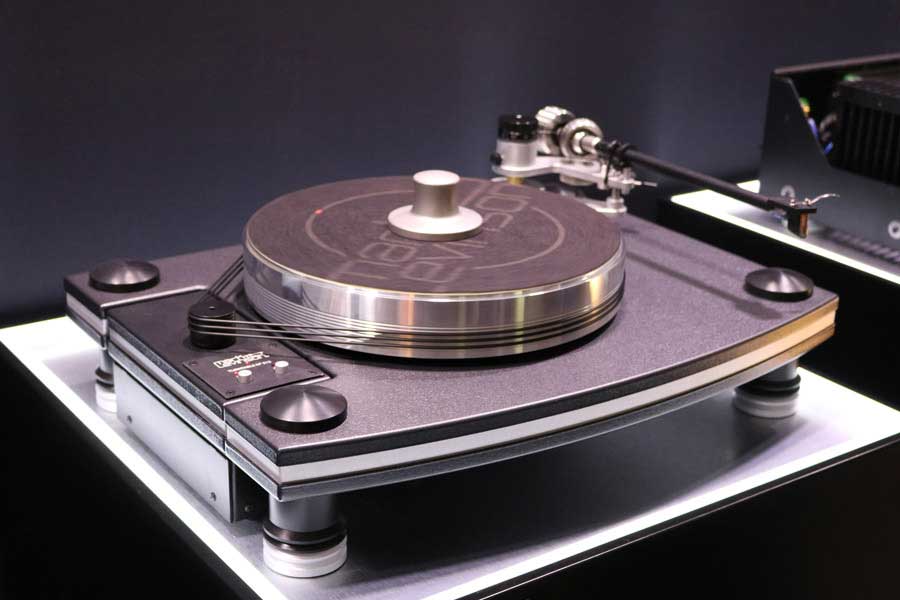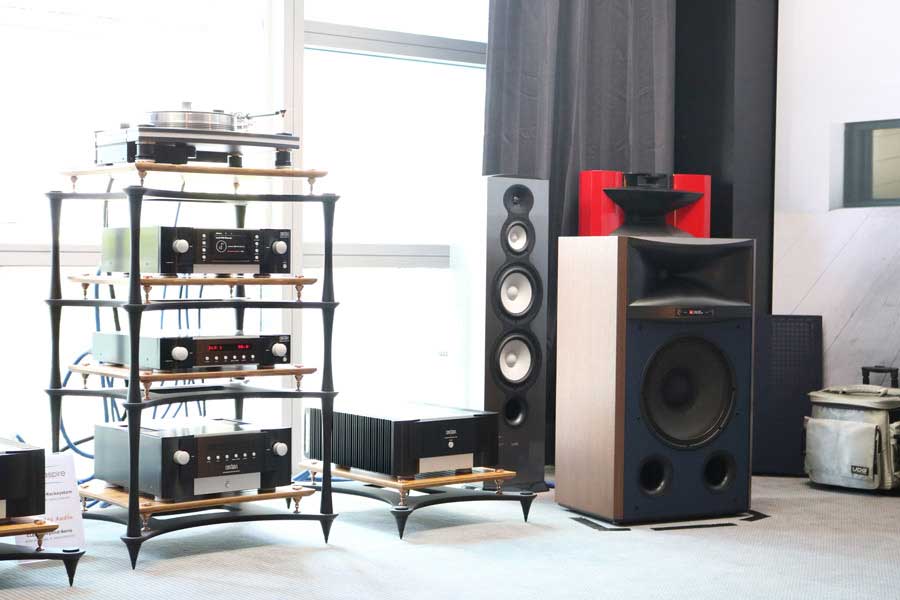 The Mark Levinson Pure Phono stage features fully discrete, extremely low noise gain stages, with RIAA equalisation implemented using a combination of active and passive filter circuits.  Four gain settings, multiple resistive- and capacitive-loading settings, and an infrasonic filter are adjustable via the front panel or the remote control for virtually any turntable and cartridge.
In addition to the Pure Phono input the № 585.5 provides four analogue inputs, and six digital inputs, including asynchronous USB, optical, coaxial, and AES/EBU (XLR), to accommodate a wide variety of digital music sources, including 32-bit/192kHz PCM, as well as native DSD and DSD over PCM via USB. The № 585.5 also incorporates exclusive HARMAN Clari-Fi music restoration technology, which employs proprietary signal-enhancement techniques.
The № 585.5 also provides a subwoofer output with a selectable 80Hz high-pass filter for use in a properly implemented 2.1-channel system, and includes Ethernet, RS-232, IR and 12V trigger ports to facilitate its use in audio/video installations with integrated systems control. These features are also found in the № 585.
Its high-current Class AB power amplifiers and analogue circuitry utilise a 900VA custom toroidal transformer, and a dedicated SMPS power supply operates all the digital circuitry. Like the № 585, the № 585.5 delivers 200 watts per channel into 8 ohms, and 350 watts into 4 ohms.
The № 585.5 Integrated Amplifier with Pure Phono module will be on display at the High End Munich show, (Atrium 4.1, Room F119) and available from authorized Mark Levinson dealers worldwide in Autumn 2017 at a suggested retail price of $16,000. The № 585 remains at its existing price point of $12,000
Mark Levinson also showcased the № 515 Turntable that has been designed and built in partnership with VPI Industries.
The № 515 is based on a highly damped vinyl-wrapped MDF and aluminum sandwich main chassis. The chassis is supported by machined Delrin and Aluminium Mark Levinson feet with a vibration-damping polymer core.  The 20-pound Aluminum platter rotates on an inverted bearing, which employs a hardened stainless steel shaft spinning in a phosphor bronze bushing.
The AC synchronous motor is mounted to a separate vinyl-MDF-Aluminum sandwich chassis and housed in its own mechanically isolated enclosure. A triple belt drive system is used as opposed to the more common one belt design. A custom-designed, low-distortion analog oscillator and discrete, class AB power amplifier power the synchronous motor for accurate 33 and 45 RPM operation.
The № 515 features a gimbal-mounted, 3D-printed tonearm with integral headshell, stainless steel counterweight, and discrete internal cartridge lead routing.  The tonearm is mounted to a rigid, machined Aluminium arm base featuring on-the-fly adjustable vertical tracking angle.
The № 515 turntable will be available either with or without a factory installed moving coil phono cartridge.
The № 515 turntable will be available from authorised Mark Levinson dealers worldwide in Summer 2017.  Pricing starts at $10,000 for the version without phono cartridge.
We had a listen to the whole lot through a pair of JBL speakers and it was brilliantly dynamic even in less than ideal surroundings.