The award winning Music First Audio Classic pre amplifier has now sold 500 units since its introduction in 2003. To celebrate this achievement a new version of the classic unit is being made available in a fabulous new range of colours.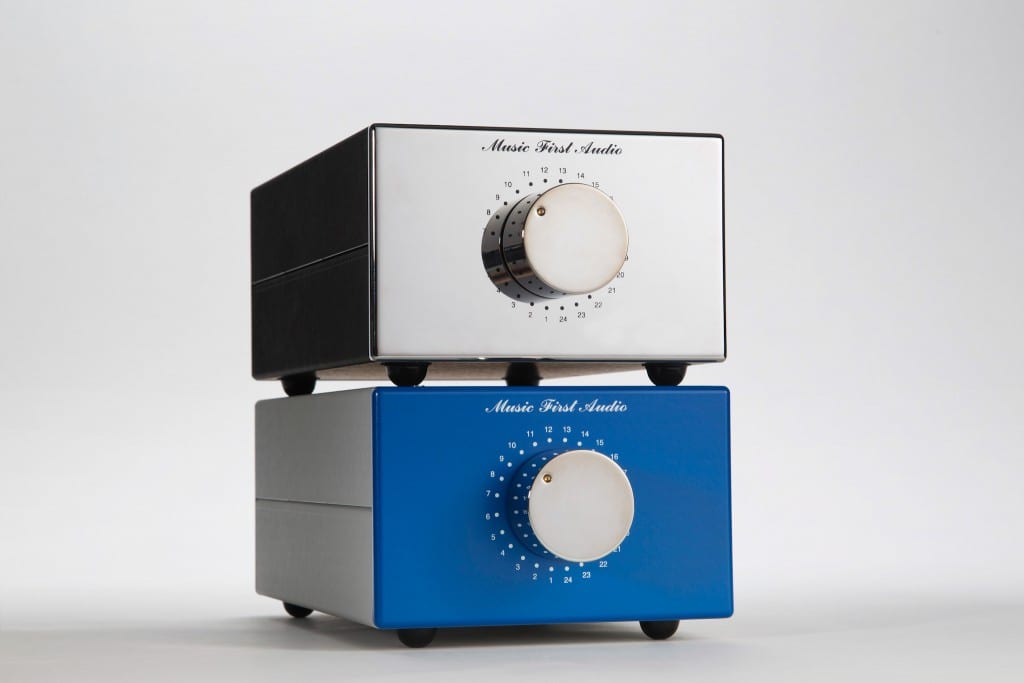 The Baby Classic Pre Amplifier
The Baby Classic pre amplifier, using the Classic transformer, is a 2 input and output pre amp with a 24 position switch volume switch and 3 position ground lift switch. The back panel is built to the customer's specification. Both RCA and XLR inputs are available in any combination.
£1200.00, plus VAT if applicable.