Hifi Lounge are hosting a summer Naim and Focal event on June 22nd. Last year's event was their most popular to date with well over 100 people present and enjoying some good music, beautiful gardens and a BBQ.
This will be a Naim and Focal event with a special guest appearance from Bentley Motors who will be bringing along one of their gorgeous cars with a Naim for Bentley system installed. There'll be 6 demo rooms on the day.

Naim Lounge
For many, this will be the main draw as Hifi Lounge will be running a full 500 System with the ND 555 being driven double barrel with 2 x 555 PS's. This will be driving a pair of the eye-catching £45,000 Focal Maestro Utopia Evo speakers.
Upstairs Demo Room
In this room Hifi Lounge will be doing something a little different as they will be running a Focal Kanta surround sound cinema setup with full Dolby Atmos and using Sony's VPL-VW570ES 4K and HDR Projector, visitors are invited to bring some discs of their favourite movies to try.
Downstairs Entrance Room
In this room, there will be a Mu-so 2nd Generation for demonstration with Naim representatives on hand to run through all its new features.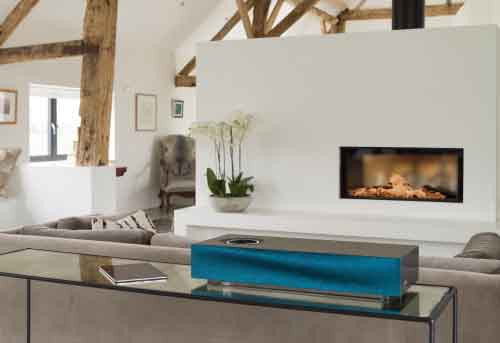 High-end Room
This room will host a classic Naim system comprising of the NDX 2 with a NAC 282, NAP 200 output through a pair of Focal Diablo Utopia Speakers. This room will demonstrate a system at a lower price point compared to the main Naim flagship room setup.
Headphone Room
There'll be a number of Focal headphones to enjoy at a range of price points. Focal will also be showing off the new Focal Arche headphone amplifier so if you like your headphones there is plenty to explore here.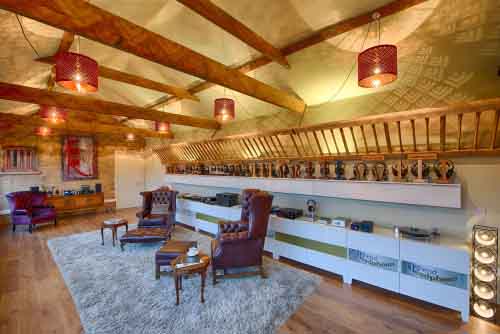 Bentley Motors
The front courtyard will play host to a Bentley Continental GT Convertible with a Naim for Bentley System installed providing you with the opportunity to listen first-hand. You can even have a test drive on the day. (Driving License Required)
BBQ in the Gardens 
Hifi Lounge has beautiful garden areas and will be providing guests with refreshments and a BBQ, weather permitting. As this event proves to be one of the events of the year Hifi Lounge are expecting places to fill up fast. There'll be both Naim & Focal representatives showing you how to get the best out of our products. The event will start around 10 am and continue until all the guests leave.