Naim launches their new flagship loudspeaker today at the Hong Kong High-End Audio Visual Show. The Ovator S-800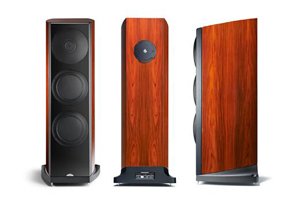 will join the S-600 and the s-400 in the range. The S-800 is said to draw on five years of research into the company's "Balanced Mode Radiator" (BMR) and introduces a specially developed flat panel bass driver which is said to be more consistent with the BMR.
Two 28cm flat panel drivers and and 82mm BMR in a 40litre enclosure will be used on the new loudspeaker. The speaker will go down to 20Hz
The Ovator S-800 will be available in active configuration from December this year.