A public beta version of Naim's n-Serve for Mac control app is now available to download from the Naim website. This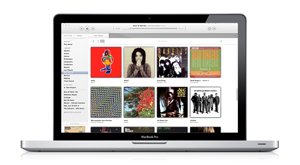 new Mac app offers all of the server maintenance functionality of the Windows Naim Desk Top Client alongside the control features available on n-Serve for iOS devices.
n-Serve for Mac allows the user to build and edit playlists, browse by cover art, edit metadata, access server maintenance and configuration settings, browse internet radio stations and save presets, explore a music library by following extended metadata links (e.g. clicking on a performer for a given album shows all the music that performer was involved with)
n-Serve for Mac delivers a "super-fast browsing experience" thanks to locally cached music library data and is available in English, German, French, Spanish, Italian and Dutch.
The new platform has also allowed Naim's software engineers to develop some completely new features exclusive to n-Serve for Mac. These includes a new design native to the Mac user interface, simple drag and drop playlist creation and album art editing, link to Google, Wikipedia and YouTube from directly within the application and radio presets can be linked to a web page to allow fast access to programme information for your favourite station