Onkyo has unveiled details of a second wave of products from its RZ Series, including two top-of-the-line A/V receivers:
THX Select2 Plus-certified 11.2-channelTX-RZ3100 Network A/V Receiver.
2-channelTX-RZ1100 Network A/V Receiver.
Flagship THX Ultra2 Plus-certified 11.2-channelPR-RZ5100 Network A/V Controller.
All three new models of are scheduled for release in September 2016.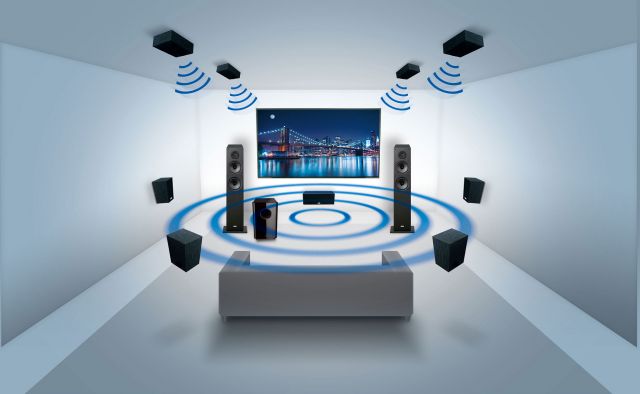 In addition to Zone 2 pre-outs with independent HDMI output and Zone 3 pre-out, all three units include 11.2-channel preamp RCA outputs, while the PR-RZ5100 also features balanced XLR connectors. The TX-RZ1100 and TX-RZ3100 feature Zone 2 and 3 powered outputs for driving speakers in other rooms. Additional multi-room wireless audio capabilities are offered via optional FireConnect.
Users can add additional height or ceiling speakers to unlock the full multidimensional experience delivered by built-in Dolby Atmos and DTS:X, which incorporates DTS Neural:X technology to up-mix lossless multichannel surround formats, such as DTS-HD Master Audio, to emulate height effects and give listeners a 3D experience that's close to a native object-based soundtrack.
All products offer Google Cast, AirPlay, Wi-Fi, Bluetooth, Spotify, TIDAL, and TuneIn, with any app-based audio entertainment cast seamlessly to the home cinema room and beyond using an Onkyo remote application.
Both the TX-RZ3100 and the TX-RZ1100 feature a new Onkyo Hi-Current Digital Amplification system that pairs with AccuEQ and AccuReflex technologies to optimally balance and phase-align sound in any listening space.
The three models feature AKM 384 kHz/32-bit digital-to-analogue conversion technology and VLSC noise-free processing on all channels, which removes pulse-noise for sound that's true to the source.
Each includes HDCP 2.2 compatibility and a host of 4K video features over HDMI, including BT.2020 color, High Dynamic Range, 4:4:4 color space, and 4K/60 Hz should the user choose to update their display or projector in the future.