Hi-Fi distributor Sound Fowndations has announced the addition of the CANOR TP134 valve amplifier to its portfolio of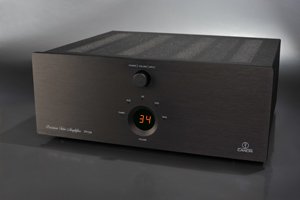 high quality audio components.
The CANOR TP134 is a high quality stereo integrated amplifier that uses EL34 output valves to generate 35 watts per channel operating in pure class A up to 10 watts per channel. The circuit boards feature patented CMT ™ (Canor Milling Technology) which means that areas of the circuit board are precisely removed to give the circuit similar electrical characteristics to one direct wired with air dielectric cables.
The TP134 features a high quality relay attenuator volume control which the company say provides a "more direct signal path with fewer contacts than typical volume controls leading to precise control and higher sonic performance".
All control electronics, such as input switching and volume adjustment, are fed from a separate section of the power transformer and the control circuitry is only active when being used which Canor says avoids degradation of the sound quality of the amplifier.
Further the Canor TP134 boasts double copper foil shielding between the mains transformer to prevent mains noise from affecting the performance, a high capacitance anode power supply filtration providing "tight and accurate bass performance", audiophile quality polypropylene capacitors in audio signal paths, custom designed bifilar wound output transformers "providing maximum power evenly across the entire bandwidth.
For the terminally lazy the TP134 is supplied with a remote control – Hifi Pig REALLY wants a remote control!
Price is £2495